Description
TASTE NOTES
Dark Chocolate. Plum. Cherry Cola
Cooperative: Amaca Association
Region: El Tambo, Cauca Country: Colombia
Variety: Castillo / Caturra / Colombia
Process: Washed
Altitude: 1750m
AMACA is a firm favourite with the girl gang at the roastery, where we've been living for the delicious natural cola, sweet black cherry and super dark chocolate flavour notes – there's really no bad time to brew up AMACA, she always proves herself to be a welcome treat.
Why not try this coffee in a cherry porter or imperial stout, perhaps a best bitter with a hop such as Bramling Cross?
This coffee has been roasted to use for either filter or espresso.
Be sure to check out the story of this coffee here at GWGC's website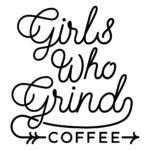 "We are a womxn-led, anti-patriarchy specialty coffee roastery and rebellion movement.  We source all our coffees exclusively from change-making womxn producers.  We celebrate their work and share their stories, ensuring representation and  visibility and, what the hell, roast their crazy delicious coffee.
To give back to the producers in exchange for everything they give, above and beyond the beans themselves, we run the Cheek to Cheek initiative, putting 10% of the sale price of all our retail coffees back into their pockets.  They are part of our team, part of the rebellion.
Our lives were saved by coffee and rebellion, but the rebellion doesn't end with coffee, that's just the beginning.  We are a community of rebels making positive changes in other areas that the patriarchy would love to see us shut out of. Nice try.  We seek out fellow anarchists who do their own thing and dismantle misogyny along the way.  Skaters, bikers, writers, riders, punks and producers, engineers and entrepreneurs, join the rebellion.  Through collaborative events, sponsorship, ambassadorship and more; we are here to support you, to be seen and heard, and stay strong AF doing it.
We are two things.  Pro-coffee and anti-patriarchy.  And awesome.  That's three things.  Deal with it."
Here at The Malt Miller we are focused on finding new and interesting Coffee for you to enjoy at home either as a stand alone beverage or for you to brew beer with. We offer the option for your coffee to be ground to order or for you to have it delivered as whole beans, all in quantity's that you specific and work for your needs.
We offer the option to grind coffee for either filter or espresso. We grind your coffee for a generic setting that will suit a lot of purposes, if you choose espresso grind please note this has been set to grind for a "pressurised" machine that you might find in most domestic settings however if you have a more advanced espresso machine we would recommend whole bean and grinding at home so you can dial in your perfect shot.