Description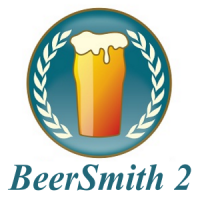 PC or MAC download – When you have purchased the software and downloaded it, an activation key will be emailed to you.
You will find the download waiting for you on your account page, click on the "Downloads" link.
BeerSmith 2 Home Brewing Software
Take the guesswork out of home brewing with BeerSmith 2!  BeerSmith 2 has been completely redesigned from the ground up to include tabbed browsing, graphical recipe design and a host of new features.  BeerSmith helps you design great beers, match popular beer styles from around the world, manage your recipes, generate step-by-step brewing instructions and perform dozens of brewing calculations with ease.  BeerSmith sets the gold standard for brewing software.
Now available for Macintosh (Intel/Leopard/10.5 and above), Windows 7, Vista and XP/SP3.
Features:
Take the guesswork out of home brewing using the gold standard for recipe design
The new BeerSmith 2 was redesigned from the ground up with a modern, graphical interface
Tabbed browsing lets you work with multiple tools and recipes at the same time
Build recipes by selecting ingredients from our preloaded database of hundreds of ingredients
Download new recipes and ingredients (add-ons) from within the program
Does dozens calculations for you – estimates color, gravity, bitterness, and more
Shows step-by-step instructions for any recipe
Inventory, shopping list, calendar and folders help you organize your brewing
Over a dozen stand alone brewing tools including our new yeast starter calculator
Supports metric, English and Imperial units
Available for the first time on Macintosh (Intel platforms) as well as Windows 7, Vista and XP