Description
We take the Grainfather 40L sparge water heater and modify it with all the things you need to use this electric kettle for Brew In A Bag.
This is the perfect first step piece of kit for those that have been considering the move to all grain brewing.
This packaged includes the following items:
Grainfather Sparge Water Heater 40L (UK)
1 x Weldless Tap Kit
Stainless Steel 1/2 inch BSP Socket
Stainless Steel Hose Barb Male
Bazooka Filter
Large Grain Bag/Kettle Liner
The unit heats up to 40L (10.6 US Gal) of sparge water in approx. 50 minutes to sparge temp, in-house test 30L went from 7c to boiling in 85mins.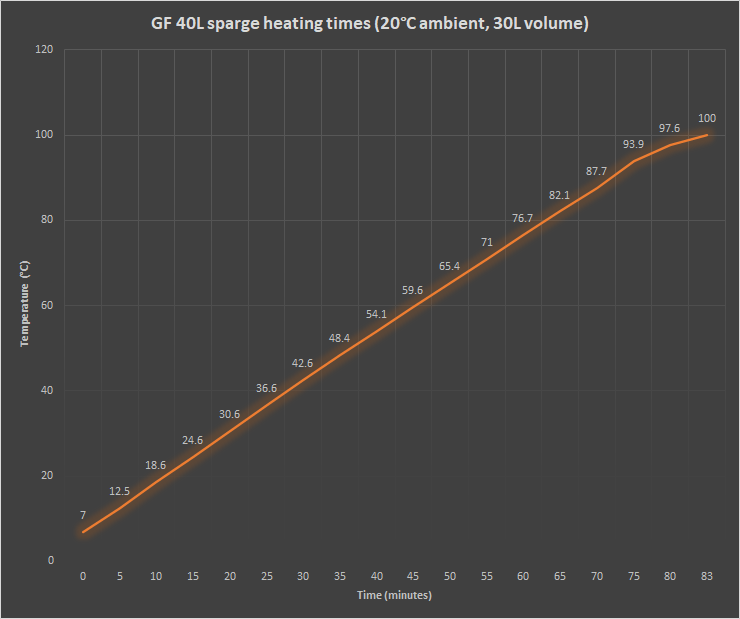 Dial temperature control, heat and keep warm, within a 5c variance
On/Off switch
UK plug/power lead included
Stainless Steel lid
Full Product Specs:
Easy to read water level markings.
Thermostat to heat water to your desired temperature, as well as boil.
Easy to use ball valve tap for dispensing water.
Heats up to 40 L (10.6 US Gal) of sparge water in approx. 50 minutes.
304 grade stainless steel.
Power: 2300W