Description
Float tracks your fermentation activity, temperature and SG to brew better beers.
This device can be used in your fermenter. With its food grade housing, WiFi connection and an easy to charge battery, brewers use the Float for measuring fermentation activity and temperature.
The measurement data can give you a lot of information. It can show you when your fermentation is not active anymore so you can keg your beer. But you can also use the temperature data to monitor your dry hopping temperature, and correct it if needed.
Next to real time data, Float's data can be use to check historical data from older brews in order to re-produce these.
Float can assist you by giving you data about your active brew, anytime, anywhere.
All brews in the cloud. Easy.
After you unpack your Float, connect it easily with your WiFi acces point. Create a new account at My Brewbrain or sign in. Switch to measure and drop it into your brew to start measuring!
All your data will be presented in the online platform. Full-screen data for your brewery or an overview of your brews, everything is easy to use on mobile. You can create your own groups for viewing data or make your brews public to discuss them with other brewers.
New features will be developed by the Brewbrain team together with the input from our users.
Track your fermentation activity, temperature and SG and more.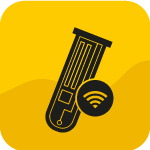 WiFi connected
Float easily connects to your WiFi-network and stores all SG and temperature data in your free My Brewbrain account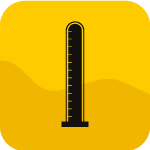 Track specific gravity
Measure SG to get an estimate of the Alcohol percentage (ABV) in your brew.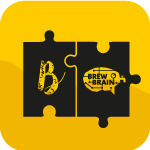 Third-party connection
Integrate with multiple platforms. Show your data in apps from Brewfather and Grainfather.
For Float to work you will require a strong wifi signal in the area that it will be used.
Recommended WiFi settings

Some WiFi settings might not work well with the Float. When experiencing trouble when connecting the Float to your WiFi, please change your router's WiFi settings to:Security

Disable WPA3
Use WPA or WPA2 Personal, NOT WPA2 Enterprise!
Max password length: 30 characters! Longer passwords will NOT work!

Encryption

Main router settings

Enable DHCP
Use 2.4 GHz band, 5 GHz band NOT supported!
Use WiFi channels 1, 6 or 11, do NOT use 'Auto'
Channel width 20/40 Mhz or auto
Enable 802.11 b/g/n mode or Legacy mode. Do NOT use 'Auto' or '802.11n' mode

If you still experience any issues:

Assign a static IP for your Float via DHCP settings.
Firmware versions lower than '20210315' show the Float's MAC address in the 'Maintenance menu'
Try using a WiFi name (SSID) with no spaces and special characters. The same goes for your password
Test if a basic WiFi setup does work, so no mesh routers etc. Try setting you modem as also the wifi acces point, and have the modem handle DHCP.
Try creating a hotspot with another mobile device. If the Float is able to connect to that, you likely still have wrong WiFi settings.
Full FAQ for getting set up can be found here