Description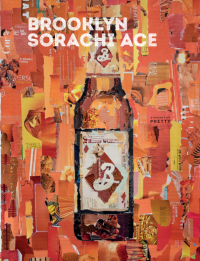 Download BeerSmith BSMX & XML files
If you are using a Grainfather you can use the XML file to control your brew session.
Don't forget to select a yeast!
TARGETS:
Original Gravity: 1.062
Final Gravity: 1.008
ABV: 7.5%
Colour: 6 EBC
Bitterness: 36 IBUs
Boil Time: 60 min
Batch size: 19L
Ingredients
Grain
5 kg Pilsner malt
450g Dextrose
Hops
17g Sorachi Ace – Boil 60 min
17g Sorachi Ace – Boil 30 min
150g Sorachi Ace – Flame Out
60g Sorachi Ace – Dry Hop for 5-7 days
Yeast
1 pack White labs 500 or Mangrove Jacks Belgian ale M41 (not included)
The difference in this recipe and others is we're going to start the steeping
process a little lower and then gradually raise the temperature in stages.
You can easily do this by firing up the burners on your hob for a minute or two
– make sure you keep stirring!
Temperature steps are :
50 °C for first 10 minutes.
Raise temperature to 63 °C and hold for 60 minutes.
Raise mash temperature again to 67 °C and hold for 15 minutes
Finally raise to 75 °C then remove the grain and start boiling