Description
Condorpuna is the name given to a community blend made by 35 producers all farming in an area called Lonya Grande in the Amazonas region. Condorpuna is the highest hill in the central mountain range that divides the river basins of the Utcubamaba and Marañón rivers.
This roast is light for espresso so can also be used to make a more traditional, "stronger" filter coffee using methods such as pour over or cafetière.
As an ingredient in beer this would make an excellent addition to a darker beer or ESB however due to its light roast you can also consider it for something to compliment the orange notes like a pale ale.
TASTE NOTES
Orange, Marzipan, Milk Chocolate
VARIETAL
Catuai, Caturra, Pache
PROCESS
Washed
ALTITUDE
1600 – 2100 masl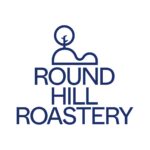 Round Hill Roastary are based just outside Bath and focus on sourcing coffee from a wide range of farms around the world who produce unique and exciting coffee. They roast all coffee to order to ensure the coffee you receive is at its absolute best.
"When roasting coffee we are aiming to highlight seasonality, the taste of the farm, the crop and the environment it was grown in. It is largely down to this focus on terroir that we work in harmony with the growing seasons, a focus that is rewarded with getting to roast the freshest and most flavoursome coffee. Much like strawberries, asparagus or tomatoes; coffee is best enjoyed in season."
Here at The Malt Miller we are focused on finding new and interesting Coffee for you to enjoy at home either as a stand alone beverage or for you to brew beer with. We offer the option for your coffee to be ground to order or for you to have it delivered as whole beans, all in quantity's that you specific and work for your needs.
We offer the option to grind coffee for either filter or espresso. We grind your coffee for a generic setting that will suit a lot of purposes, if you choose espresso grind please note this has been set to grind for a "pressurised" machine that you might find in most domestic settings however if you have a more advanced espresso machine we would recommend whole bean and grinding at home so you can dial in your perfect shot.