Description
So, you may be wondering 'what are Toasted Malted Oats, and how do they differ from other products?'  Well, my friends, that's where it gets interesting!  Toasted Malted Oats are produced on the only low energy, continuous flow malt roasting tower in the UK- Crisp Malt's Speciality Malt Plant.  It begins by gently toasting another of our much-loved products, the wonderfully creamy Naked Oat Malt. This process has revealed something incredible, which we're really excited about, an Oat Malt of increased colour and intensified flavours.
Similar to our popular Naked Oat Malt, Toasted Malted Oats offer a beautifully smooth palate, with body and haze potential that easily matches its predecessor.  However, Toasted Malted Oats have also uncovered wonderful aromas of flapjack and roasted hazelnuts (see flavour profile below). At higher addition rates, it can also impart a subtle golden hue to your brew.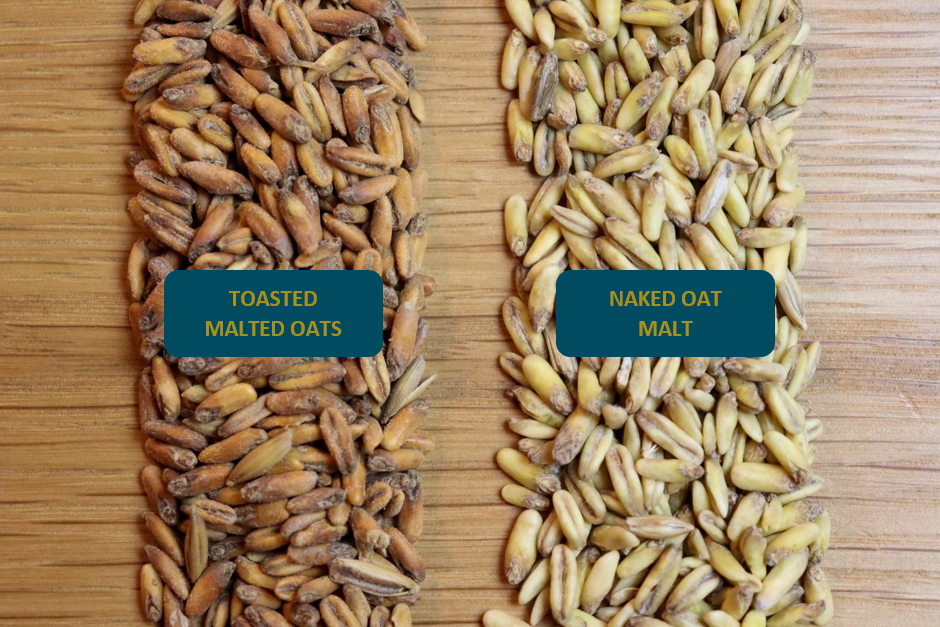 Another similar product is Golden Naked Oats, much like Toasted Malted Oats they are roasted naked grains, meaning that they have no husk. This improves the extract process and provides haze, mouthfeel and creaminess. The main difference between these two products is that to the best of our knowledge, Golden Naked Oats are lightly caramelised (like a crystal malt), which imparts sweetness and breakfast cereal quality.  Our own Naked Oat Malt more closely resembles porridge oat flavour profiles.  The new Toasted Malted Oats are a roasted malt, meaning they have less sweetness but instead offer nutty toasted properties, meaning the potential for new brews is phenomenal!
TASTING NOTES
FLAPJACK
ROASTED HAZLENUTS
BEER STYLES
Lend themselves to many a hazy IPA style as well as enhancing body and mouthfeel in stouts, porters and brown ales.
USAGE
Up to 15% of the grist