Description
This one is dialling in from the West Coast, and it's picked up some of our favourite hops along the way! Simcoe, Mosaic and Idaho-7 bring us flavours of orange, grapefruit, pine and tropical mango, with a slight dankness, assertive bitterness and a clean finish to balance out this smooth ride to the West. 10-7.
440ml / 6% ABV
Allergens: Gluten (Barley, Oats, Wheat)
Suitable for vegans.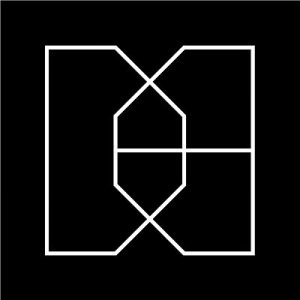 The concept of Double-Barrelled began when our co-founders Mike & Luci Clayton-Jones got married, back in 2015. With Mike being a passionate home brewer for many years prior, they created their first branded "Double-Barrelled" beer as their wedding favour, as a nod to Mike's much begrudged surname. Having loved creating their own brand of beer & sharing their beers on a larger scale than ever before, this idea became the pathway to where we are today.
Now we operate from a 6,400 SqFt warehouse on the outskirts of Reading, brewing on a 24Hl brewhouse made in Burton on Trent, packaging all our beers onsite with our own 5 head canning line, with our first beers released from this site in November 2018.
We produce a variety of ever changing beers, helped by the passionate and diligent individuals who make up our awesome team.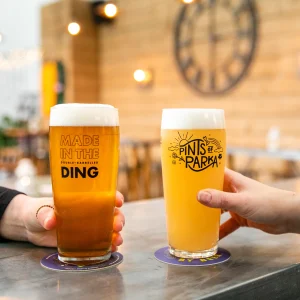 Our two core beers, are the perfect introduction to Double-Barrelled; Parka our 4.5% Citra Dry Hopped Pale Ale and Ding, our 4.9% Keller Lager, made in the 'Ding for the 'Ding.
From there, we produce nearly all styles from traditional German hefeweizens, to barrel aged imperial stouts. Nearly all our beers are vegan friendly (with the exception of a few milk stouts!) and we take pride in sourcing the best ingredients to create stand out beers, from grain to glass.
We strive to be known for our dedication to quality, consistency and, in everything we do, do it with passion, care & kindness.
We focus on continuous improvement and believe that there is a beer for everyone
As lovers of great beer and brewing all of the beer that we stock is stored in our cold store until we ship it to you to ensure it maintains its freshness and flavour longer. Be sure to check out the ever changing range here.
Many of the breweries we stock are also kind enough to share recipes and brewing information with us that we then share as Recipe Kits and feature on our YouTube Channel.