Description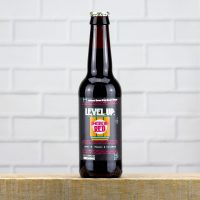 These kits include all grains, hops, and yeast needed to brew the recipe according to the instructions found in CAMRA's Essential Home Brewing book.
Elusive Brewing – Level Up – American Red
Andy Parker :- My own brewery. After four years of obsessing over brewing at home and attempting to learn and perfect as many different styles as possible, I took the plunge and opened Elusive in early 2016. We have a core range of five mostly American-inspired beers and like to play around with many different recipes and styles beyond that – from classic English styles through to Belgian and German.
Level Up is an American red ale. It began life as a home brew recipe with a 5.8% ABV and a different balance of crystal malts. Commercial considerations led me to alter the recipe to simplify management of the ingredients within the brewery. The hops in the commercial version are rotated and each 'level' carries a unique combination of late and dry hops. The recipe below is for the very first iteration. Simcoe is the perfect hop for a red ale. The pine and slightly dank profile stands up to the malt. Citra adds notes of peach and lifts the overall aroma.
Colour 35
OG 1051
FG 1012
ABV 5%
Bitterness 35
Every effort is made to match the brewery recipe precisely, but at times it maybe necessary to change some of the listed ingredients on the recipe to alternatives due to seasonality or availability, but in all cases we do our best replace with something that won't impact on the overall taste and flavour of the beer.
More information about Elusive Brewing can be found here