Description
The G70 isn't just for brewing larger batches of beer, it incorporates new design elements and expert brewing features to deliver a superior large scale electric brewing system built upon our original groundbreaking model.
BREW MORE BEER TO SHARE
With a 17kg grain capacity and 70 L pre-boil volume, the G70 brews 60L of beer into a fermenter at approx. 7.5% ABV. Perfect volume for 3 corny kegs to share!
SUPERIOR ELECTRIC BREWING
SURFACE-MOUNTED HEATING ELEMENT
The large heating element covers 80% of the bottom surface, reducing hot patches and evenly heating the wort. Plus, unlike other systems the element is surface mounted making clean up a breeze.
HIGH TEMP. FOOD GRADE PUMP
We back our G70 system with a full 3 year warranty, to give you quality, peace of mind brewing.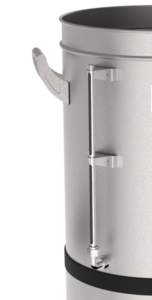 Accuracy is paramount for brewers of all experience levels which contributes to the result of the final beer.
The built in external sight glass makes it incredibly easy to read volumes during the sparging process, contributing further to your brewing accuracy and excellent beer!
No brewer enjoys cleaning up when they could be enjoying a pint instead. The G70 has been designed with a 'CIP" or "clean in place' integrated solution that utilises the recirculation arm and pump for simple and fast cleaning after each brew.
The sight glass also attaches to the G70's 'clean in place' connection for cleaning convenience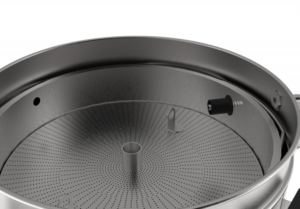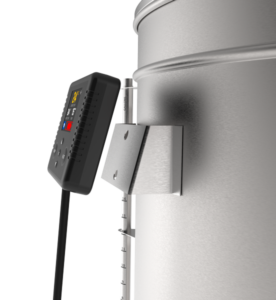 Control the G70 remotely with Bluetooth or a wireless internet connection via the Grainfather Community App. The sleek LCD display also provides all the important brewing info on your brew day and its PID algorithm ensure ultra accurate temperature control.
Brew 1000's of recipes from Grainfather users directly via the Community Mobile App or create your own and brew with advanced recipe creation and brew session tools.
Brewing more beer means more grain and a heavy grain basket. The G70 lifting bracket has a dual design for the basket to be hoisted by two people or via a stable winch system for an individual brewer. The basket can then rest on a safety bracket that is locked into place for secure sparging.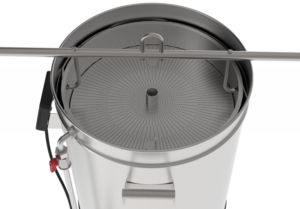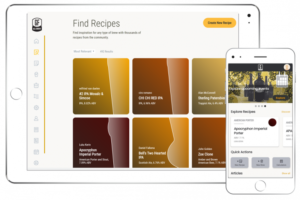 Enhance your brewing experience
With the Grainfather Community App, you can take your brewing tools and your recipes with you everywhere. Use brewing calculators on the fly, view and edit your recipes and monitor your brew session from wherever you are. 
Use your mobile device as a remote control to manage your brew on the Grainfather wirelessly. Automate mash schedules and multitask without removing any of the brewing hands-on fun.
Please note that this is the EU model supplied with EU 2 pin plug.