Description
4.5% Double Dry Hop XPA
An easy drinking 4% DDH (Double Dry Hopped) Extra Pale Ale with Simcoe, Mosaic & Citra hops for a light & refreshing combo of citrus, mango & grapefruit. A portion of the proceeds from Unicorn Rodeo are donated to Switchboard, an LGBT+ helpline that have been supporting LGBT+ communities right across the UK since 1974.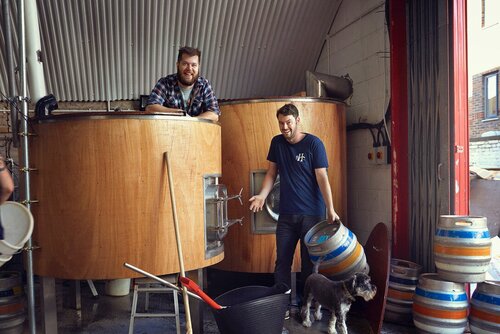 Hackney Brewery
Founded in 2011 by Peter Hills and Jon Swain in a couple of railway arches in Hackney. Hackney Brewery now has a new home in Walthamstow at our High Hill Brewery & Taproom.
The craft beer scene was quite a different landscape back in 2011 when Pete & Jon founded the brewery, then with barely double figures of breweries in existence. Over the past 10 years of organic growth, the brewery is evolved significantly from where it started. Now focussing on Keg and Can formats with modern and hop forward styles.
We've spent years refining and progressing our recipes to keep up with people's ever-changing taste. Over the years we've invested in state-of-the-art lab equipment and we strive to continuously improve our processes and work to get the best out of our ingredients