Description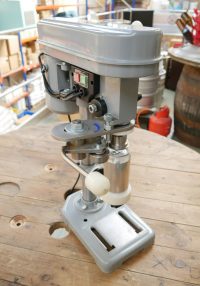 This is a breakthrough in small batch and homebrew canning. This machine is perfect for taprooms, breweries and homebrewers alike.
The Can Seaming Machine enables you to can your beer, cider or wine in 53mm diameter cans commonly known as 202's. Very easy operation, takes just 10 seconds a can.
Available now for delivery across the whole of Europe
Cans are available in two sizes at the moment, 330ml or 440ml with 500ml available soon.
Delivery can take 10 days for this product, more if sending into Europe.
Ships on a pallet, 2-3 day service for the UK. Delivery weight 300kg, actual weight 25kg