Description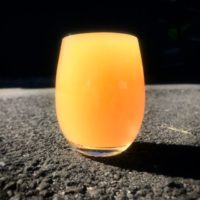 A double dry hopped Pale Ale using Kveik Yeast.
Kveik is the yeast of the moment, it ferments fast and delivers clean and fresh tasting beers, but its vital to read more about it and ferment it at 35c to get this fermented out in 4 days. Yes 4 days, you could brew this and have it in your glass in less than a week.
Featuring Idaho 7 hops to deliver a citrus flavour, Oats and wheat to bring the mouthfeel of this style of beer.
---
Ingredients Included
Crisp Lager Malt (3800 grams)
Flaked Wheat (200 grams)
Crisp Naked Malted Oats (800 grams)
Oat Husks (200 grams)
Idaho 7 Pellets (200 grams)
FM53 Voss kveik en (1 packs)
---
Method
Beer Style (main): American Ales
Beer Style (sub): Juicy or Hazy Pale Ale
Batch Size: 23
Original Gravity: 1047
Final Gravity: 1009
ABV %: 5.3%
IBU: 0.0
THE MASH
Temperature °C: 65
Length (mins): 60
Out temp °C: 75
Out time (mins): 10
THE BOIL
Boil time (mins): 60 minutes
Additions and timing:
10 mins Yeast Nutrient x 2
0 mins/Whirlpool – 40g Idaho 7
Secondary additions and timing:
Day 2 – 60g Idaho 7
Day 4 – 100g Idaho 7
Yeast: FM53 Voss Kveik
Fermentation temperature/steps: 4 days at 35c
Comments:
A hazy pale ale using Idaho 7 hops and kveik yeast.
Hop additions are added late to avoid bitterness, bringing to the front the citrus flavour of these hops. If you have experience of dealing with your water chemistry then it is highly advised to do so on this beer, just as avoiding o2 pick up at any point.
Its essential to ferment this at high temp of 35c, this yeast also requires double the nutrients. Also vital to get that first dry hop addition in whilst yeast is active to gain biotransformation and add to the haze.
The second dry hop addition is to be done once FG is achieved and whilst doing so to lower the temp. Ensure you get at least 2 days hopping which can be done whilst under cold crash.