Description
CHORIZO THINS
Inspired by those delicious little dishes of Northern Spain, these crisp and crunchy slices of Chorizo are Made for Rioja
THE STORY OF CHORIZO THINS 30G
Our chorizo is sourced from a small family producer who belongs to the Consorcio del Chorizo Espanol, founded to protect the quality & origins of authentic Spanish chorizo. They have been making chorizo as a family since the 1950s.
The chorizo is particular to the region of Lugo, in Galicia, and is made up of five natural ingredients: Duroc pork shoulder, Duroc pork belly, salt, Paprika de la Vera and garlic. The chorizo is hung and cured for thirty days and gently smoked over Holm Oak.
The quality and flavour of our chorizo comes from two of the most important ingredients:
Duroc pork: A rare breed of pig that is traditionally farmed in Northern Spain for quality hams and chorizo. It produces a delicate flavoured pork, laced with rich, buttery fat.
Hot Paprika de la Vera: The distinctive flavour of authentic Spanish chorizo comes from the very special Paprika that is produced in the fertile alluvial soils around the Tietar River in La Vera.
We simply slice the Chorizo into rounds and gently roast it until it's crisp and delicious with no greasy residue.
This is what made us famous and I love them. So please enjoy.
What drinks pair well?
Our Chorizo Thins are perfect with a glass of red – Rioja is our recommendation (but any young Spanish red is wonderful) and, in particular, a simple Joven Rioja is spot on – young, fresh and easy going. The salt picks up the fruit flavours in the wine and the fats calm down any tannins. Everything else is a joyful combination.
We also love them with a Manzanilla Sherry, an amber ale or a Bloody Mary. For an alcohol free alternative; a brimming bowl of Seedlip and Premium Tonic is pretty damned delicious.
We think they are pretty amazing (it's what made us famous after all) but don't just take our word for it, we've got some pretty special fans out there:
"So moreish… a real treat!" – Michel Roux Jr
"They're excellent!" – Rick Stein
"Proper banging munchies!" – Stephen Terry
Ingredients:
Our Chorizo Thins are simply sliced and slow-roasted chorizo picante, made from: Duroc pork shoulder, Duroc pork belly, hot paprika de la Vera, salt and garlic.
What about allergies?
We cook our Chorizo Thins ourselves in our own kitchens with a fully traceable supply chain from farm to fingertips. Our kitchens are kept free of the 14 major allergens as stipulated by the Foods Standards Agency. However, if you are sensitive to a particular ingredient, please make sure you check the ingredients list first.
Nutritional Information:
| TYPICAL VALUES PER PACK | CHORIZO THINS (30G) |
| --- | --- |
| ENERGY | 174kcal |
| | 724kJ |
| FAT | 13.8g |
| of which SATURATES | 5.8g |
| CARBOHYDRATES | 0.8g |
| of which SUGARS | <0.1g |
| PROTEIN | 11.6g |
| SALT | 1.8g |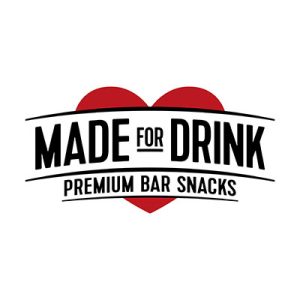 Inspired by drinking cultures around the world, we create intensely delicious snacks that pair beautifully with a drink.
To create the tastiest snacks, we source quality ingredients from carefully-selected suppliers: Free-range Devonshire ducks from Creedy Carver, traditional Hungarian salamis following recipes 150 years old, authentic Spanish chorizo from a small family producer in Galicia.
We make real, simple, exceptional food to bring people together in the perfect moment.
We believe the ability for food and drink to bring people together is incredibly special.
Take a moment to close your eyes and think of that perfect day with a handful of your favourite people. I bet…
That moment involves real eye contact.
That moment doesn't involve scrolling through social.
There's laughter and easy conversation.
There's comfort, warmth and happiness.
And I bet at the heart of that moment is good food and drink. It's a moment that is simple, timeless and incredibly special.
After many hours in the kitchen crafting the perfect pub snacks to enjoy with a drink, I struck on an opportunity to trial them at my favourite local – Heston Blumenthal's The Crown at Bray – testing our recipes on the very customer that inspired me. The trial resulted in our first listing with Blumenthal's The Fat Duck Group.
Made For Drink fever spread quickly and soon we were supplying Rick Stein and Fortnum & Mason with snacks handmade by us and delivered from our village hall in Waltham St Lawrence.
Three years on and we still make all our delicious products by hand from our new, purpose-built Berkshire kitchens – the beating heart of Made For Drink – and supply over 300 of the world's leading food & drink establishments with bar snacks of equal standing.