Description
DUCK FRITONS*
Based on a delicacy of the Gascony region in France, these umami packed jewels melt in the mouth and are Made for IPA
THE STORY OF DUCK FRITONS 32G
Based on a rural Gascon delicacy, Fritons de Canard. The duck for our Fritons is sourced from Creedy Carver, a free-range British family duck farm in Crediton, South Devon. One of the very few free-range duck farms in the UK, the ducks are given quality space to roam and swim freely. The duck is all the more tasty as a result and Creedy Carver supply many of the Michelin-starred restaurants and top-end butchers throughout the UK.
We buy the skin that Creedy slice off the shoulder as they pack the whole bird ready for sale. We then simply cure the skins with Dorset Sea Salt, render & confit them to build up their intense, savoury flavour and bring them up to a high temperature to give them their tasty crunch.
Our Fritons are all made to this traditional method and from just two ingredients: free-range Devonshire duck and Dorset Sea Salt. That's it.
What drinks pair well?
Made for IPA or something equally fruity
Fritons de Canard originate in the South of France (Gascony, Toulouse & Lyon), where they are served with a green salad or as a little snack accompanying a glass of beer or red wine.
IPAs, for me, mirror the fruity, tannic red wine of the region – very hoppy and very fruity. As a result, they pair beautifully with our Duck Fritons: the salt enhances the fruity flavours and the fat mops up the bitter notes from the hops.
But they are lovely with anything you would normally pair with a simple, hard cheese – red wine, stout – and they are stunning with a crisp cider too.
We think they are pretty amazing (it's what made us famous after all) but don't just take our word for it, we've got some pretty special fans out there:
Our award winning Duck Fritons as featured in The Sunday Times! (18.04.21)
Inspired by a rural Southern French delicacy. Duck Fritons are crisp morsels of Free Range British Duck Skin. Rich, savoury and intensely delicious with a glass of IPA.
Ingredients:
Of course – our Duck Fritons are made from just two natural ingredients: British free-range duck and Hand Harvested Dorset Sea Salt.
What about allergies?
We cook all the products ourselves in our own kitchens with a fully traceable supply chain from farm to fingertips. Our kitchens are kept free of the 14 major allergens as stipulated by the Foods Standards Agency. However, if you are sensitive to a particular ingredient, please make sure you check the ingredients list first.
Nutritional Information:
| TYPICAL VALUES | PER 100G | PER 30G PACK |
| --- | --- | --- |
| ENERGY | 681kcal | 204kcal |
| | 2816kJ | 845kJ |
| FAT | 62.7g | 18.8g |
| of which SATURATES | 22.8g | 6.8g |
| CARBOHYDRATES | 0.5g | <0.2g |
| of which SUGARS | <0.1g | <0.1g |
| PROTEIN | 28.7g | 8.6g |
| SALT | 4.80g | 1.44g |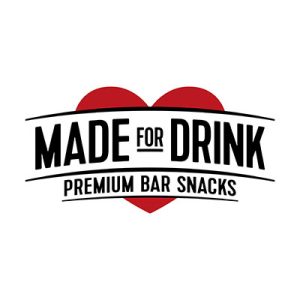 Inspired by drinking cultures around the world, we create intensely delicious snacks that pair beautifully with a drink.
To create the tastiest snacks, we source quality ingredients from carefully-selected suppliers: Free-range Devonshire ducks from Creedy Carver, traditional Hungarian salamis following recipes 150 years old, authentic Spanish chorizo from a small family producer in Galicia.
We make real, simple, exceptional food to bring people together in the perfect moment.
We believe the ability for food and drink to bring people together is incredibly special.
Take a moment to close your eyes and think of that perfect day with a handful of your favourite people. I bet…
That moment involves real eye contact.
That moment doesn't involve scrolling through social.
There's laughter and easy conversation.
There's comfort, warmth and happiness.
And I bet at the heart of that moment is good food and drink. It's a moment that is simple, timeless and incredibly special.
After many hours in the kitchen crafting the perfect pub snacks to enjoy with a drink, I struck on an opportunity to trial them at my favourite local – Heston Blumenthal's The Crown at Bray – testing our recipes on the very customer that inspired me. The trial resulted in our first listing with Blumenthal's The Fat Duck Group.
Made For Drink fever spread quickly and soon we were supplying Rick Stein and Fortnum & Mason with snacks handmade by us and delivered from our village hall in Waltham St Lawrence.
Three years on and we still make all our delicious products by hand from our new, purpose-built Berkshire kitchens – the beating heart of Made For Drink – and supply over 300 of the world's leading food & drink establishments with bar snacks of equal standing.