Description

WHAT IS HARD SELTZER?
You've probably started to see them advertised all over, but what exactly is this exciting new category of alcoholic drink? Put simply it's alcoholic sparkling water with a hint of fruit flavouring.
Clear in appearance and with an abv of around 4% hard seltzers are made by mixing an alcohol base – usually fermented cane sugar – with carbonated water and a touch of fruit flavour.
They have attracted a new demographic of drinkers by advertising a positive lifestyle and health benefits such as low-calorie, natural, zero-carbs, low in sugar, gluten-free, vegan, and more.
WHY ARE THEY SUCH A HIT?
There are many reasons why hard seltzers have become so popular including:
They are a healthier alternative to other alcoholic drinks
Light and refreshing
Easy to customise to taste
Unlimited flavour possibilities
Hard Seltzers are easy to make in just three simple to follow steps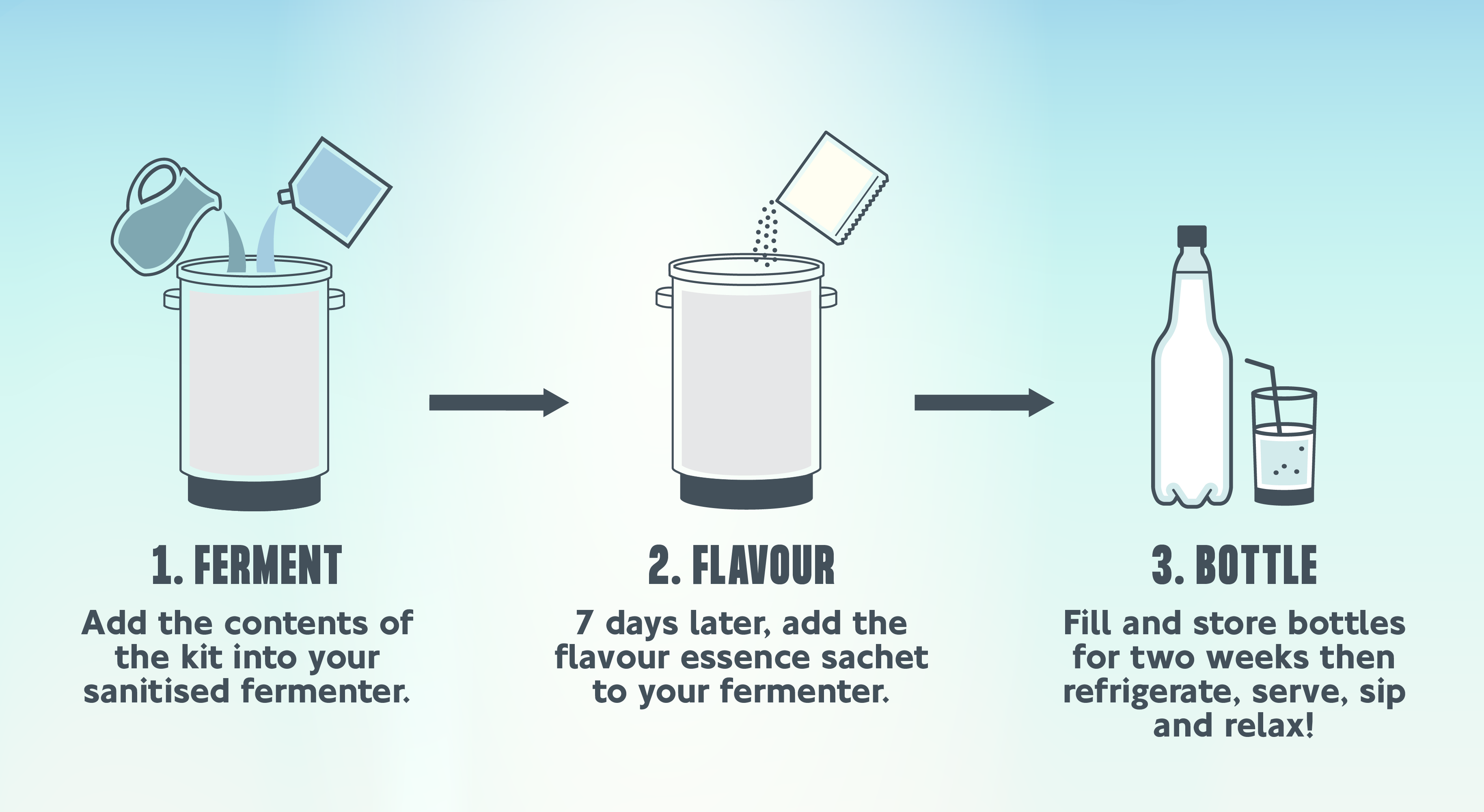 Simple and easy to make, the new Hard Seltzer range by Mangrove Jacks includes all the ingredients you need for a full corny (19L) or 38 x 500ml bottles of delicious alcoholic spritzer. This refreshing beverage is seeing a surge in popularity around the craft drinks world and is now available to the homebrewer. Not only incredibly tasty but with fewer calories per ml than most other alcoholic beverages, naturally free of gluten, vegan friendly and all natural flavours it makes a great addition to any home bar, from the focal point to share with friends to a palate cleanser sitting between your craft beers.
Kit contents;
Base pouch, includes liquid sugar blend
Natural Lemon & Lime Flavouring
Yeast and Nutrient bespoke blend
Finings
Sweetener
Instructions
Makes 19 litres at approximately 4.2%, ready for drinking in 3 to 4 weeks
Equipment required is very similar to an extract brewing;
25 – 30 litre Fermenter
Plastic or stainless paddle
Cleaner and sanitiser
Either kegging or bottling equipment