Description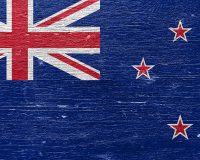 Harvest: 2017
Alpha: 13.8%
Characteristics: lemon citrus and cracked pepper
Use in brewing
Suited for use as a bittering hop with some excellent results also being seen in dual purpose applications, with a soft bitterness attributable to the low cohumulone. The citrus aroma and flavour notes work well to temper malt sweetness in "fullish" Ales especially as a finishing hop.
Substitutions
Magnum
Origin/History
Released from HortResearch's New Zealand Hop Research Program in 2004, Pacific Jade started its commercial existence predominately limited to the New Zealand domestic market. Now however, it is finding its way into inventories worldwide.
It exhibits an interesting flavor profile of lemon citrus and cracked pepper. As an early addition it imparts a soft, rounded bitterness. Ancestrally, Pacific Jade owes its existence to Saaz and fellow New Zealand-born variety
Great for use in Pale Ale, India Pale Ale.