Description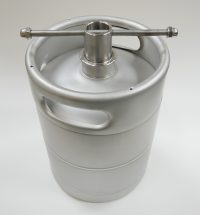 Use this spanner to remove the spear from the Sankey Keg for filling or cleaning.
Always depressurise a keg before attempting to remove a spear. Not doing so can result in serious accidents, the user is responsible for double-checking the keg is depressurised.
Please note: The keg is not included, this is for the spanner only!