Description
Increbidle
IPA | 6.5% alc
New England IPA singularly dry-hopped with Galaxy, bittered by Centennial. Juicy as a pork cylinder and peachy as a 20 cheese omelette. Time for a new belt. Call now!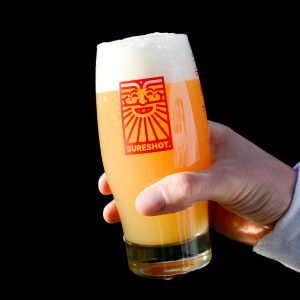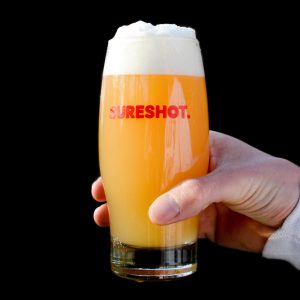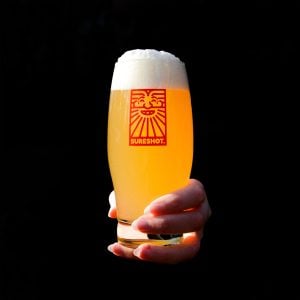 High quality & small batch. Straight from the beating heart of Manchester.
Founded in 2020, Sureshot Brewing has been a long term project of James Campbell (ex founder and head brewer at Cloudwater). Everyone with a bitter taste in their mouth knows James.
A serial head brewer at some of Manchester's most respected independent breweries, and pioneer of the best in new world styles and hops to the UK. J.C. has been instrumental in the development of new wave British brewing over the last decade (and then some).
But they're more than a CV, they believe beer is something that's meant to be enjoyed. That's why they're focusing on what we know people love: hoppy IPAs, clean lagers, and flavourful, easy-drinking pale ales. Now they're ready to get brewing and their first releases our first beers are in our fridges for you to buy