Description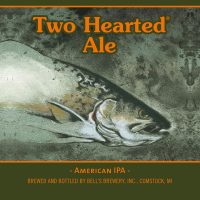 With this Premium Recipe kit you get the wet yeast from the Yeast Bay that is 'rumoured' to be the exact same strain that Bells brewery uses, and Centennial BBC Pure Hop pellets to give you an even better chance of cloning the beer exactly.
This kit brews 19 litre of one of our favourite IPA's, Two Hearted has regularly been voted as the best beer in the world by Rate Beer, and this moreish IPA fully deserves the award.
A classic West Coast IPA with lovely depth and warmth, well balanced bitterness combined with caramel notes.
---
Ingredients
Crisp Extra Pale Maris Otter (4500 grams)
Crisp Pale Ale Malt (1300 grams)
Crisp Caramalt (227 grams)
Centennial BBC Pellets (200 grams)
WLP4040 Midwestern Ale Yeast (1 packs)
---
Method
Beer Style (main): American Ales
Beer Style (sub): American-Style India Pale Ale
Batch Size: 19ltr
Original Gravity: 1.063
Final Gravity: 1.012
ABV %: 6.9
IBU: 55
THE MASH
Temperature °C: 66
Length (mins): 45
Out temp °C: 77
Out time (mins): 10
THE BOIL
Boil time (mins): 75
Additions and timing:
45 mins – 34g Centennial
30 mins – 34g Centennial
10 mins – 1tsp irish moss (not included)
Secondary additions and timing:
Dry hop day 7 – 100g Centennial
Yeast: NBS West Coast
Fermentation temperature/steps: 20c until FG achieved
Comments:
A stunning West Coast IPA