Description
Utopian Dark Lager is our interpretation of the Bavarian Dunkel style. We brewed this lager with British dark malts and a traditional double decoction mash, teasing out a bouquet of caramelised nuts and bread crust. A slow, low temperature fermentation and over four weeks of cold lagering, result in a beer with pours a rich amber, with malt complexity, and exceptional drinkability. Nutty, rich, full bodied, unfiltered, and beautifully balanced.
Our Dark lager is influenced by the classic Dunkel beers of Bavaria and whilst great to drink all year round we normally brew it through the winter and switch to the similar, but slightly lighter Vienna Keller beer for the summer months
Style: Dark lager
ABV: 5.4%
Volume: 440ml
Allergens: Contains barley
Vegan friendly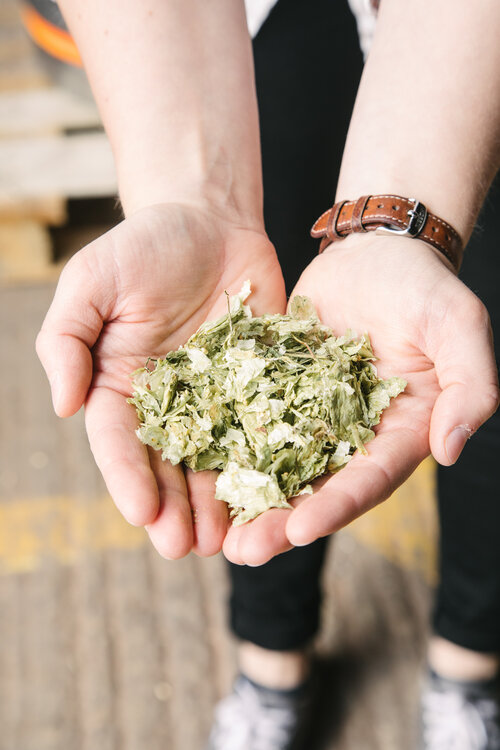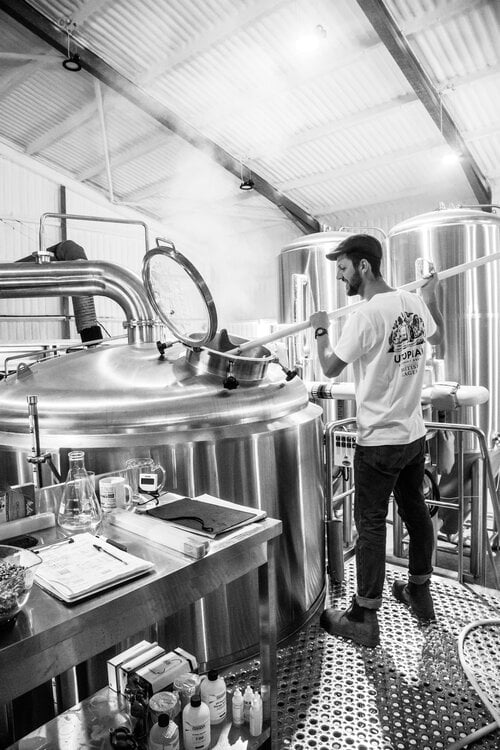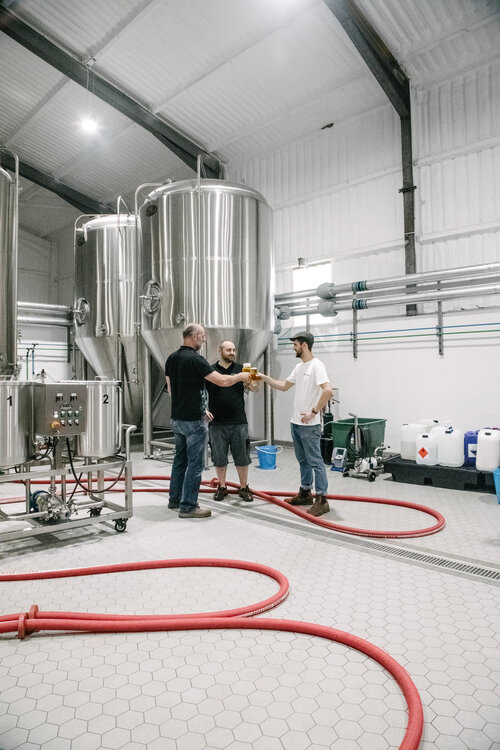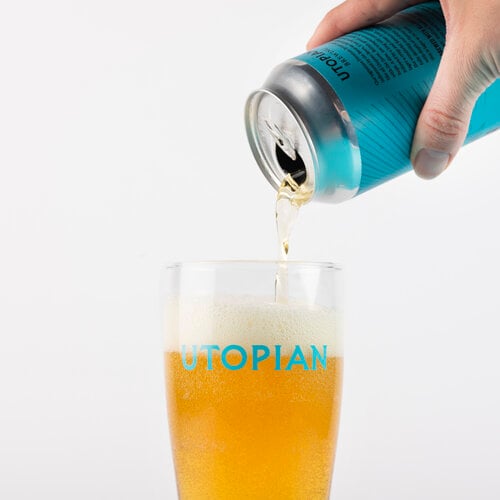 Naturally Brewed with 100% British grown ingredients
There are over 30 commercially grown Hop varieties in the UK with aromas ranging from tangerine and citrus, to marmalade, spice, mint, honey, floral and molasses. It's also said that the best malting barleys in the world are grown in a maritime climate, which beyond the British Isles are few and far between. Alongside the growers, the UK also boast centuries of history of malting barley both for beer and whisky. Indeed British maltsters invented the method of kilning to produce pale malts which is the very essence of lager brewing.
Against this kaleidoscope of wonderful home grown ingredients and producers it was an easy decision for us to significantly reduce our food miles by choosing to brew only with 100% home grown ingredients. Allied to this the UK is the only country to have focused strongly on building natural disease resistance, making our British hops both environmentally friendly and inevitably more appealing. Very few British hops are irrigated, making them some of the most environmentally sustainable in the world.
Both these factors are important to our sustainability ambitions.
But what do we mean by naturally brewed? In simple terms it just means that we only consider adding things to the beer that will improve the quality of the beer and we do not add things to simple make the process easier or to produce the beer faster. We don't add finings or enzymes for clarification we use cold conditioning and time.
Our beers contain just Water, Malt, Hops, Yeast and plenty of patience. And we think that's just about as natural as it can be.
Sustainability
As well as producing top quality British lager, we believe that sustainability is a core part of what it means to be a modern brewery – and it's a big focus for us. We don't use single use plastics in our packaging, we generate our own nitrogen on site, and we naturally carbonate our beers to reduce carbon dioxide usage (which has the added benefit of improving mouthfeel!). We've got big plans for the future too, including bio waste-water treatment and solar panels – and our long term ambition is to become carbon neutral