Description
This extra special microlot comes from Finca Villa Betulia, a farm located near Acevedo in the Huila region of Colombia. It is owned by Luis Anibal, a second-generation coffee grower who has been involved in producing coffee since the age of 12 on his father's farm. At the age of 15 he was gifted a small portion of his fathers farm with which he was able to save up enough money to buy his first ever coffee farm. He has since moved on to become one of the first farmers in the region to produce high-end microlots and master alternative processing methods such as this one.
In 2015 Luis Anibal decided to change his whole farm and he began growing exotic coffee varieties. Subsequently, in 2016, Felipe (one of the founders of Cofinet) was hooked after trying Luis' coffees. This was a really important moment as Cofinet and Luis then worked closely together to improve processing techniques and ultimately the quality of the coffee to a really high standard.
This lot was initially exposed to 100 hours of dry anaerobic fermentation after which it was placed in grain pro bags for a further 100 hours and kept at a temperature below 22 degrees. Once done, it was pulped, washed, and allowed to dry on raised beds.
As an ingredient in beer this would make an excellent addition to a tropical sour, pale ale, IPA or DIPA! You really could go wild!
TASTE NOTES
Pimms, Strawberry Yoghurt, Dried Tropical Fruit
VARIETAL
Pink Bourbon
PROCESS
200hr Anaerobic
ALTITUDE
1500 – 1550 masl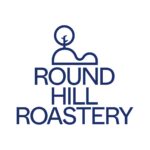 Round Hill Roastary are based just outside Bath and focus on sourcing coffee from a wide range of farms around the world who produce unique and exciting coffee. They roast all coffee to order to ensure the coffee you receive is at its absolute best.
"When roasting coffee we are aiming to highlight seasonality, the taste of the farm, the crop and the environment it was grown in. It is largely down to this focus on terroir that we work in harmony with the growing seasons, a focus that is rewarded with getting to roast the freshest and most flavoursome coffee. Much like strawberries, asparagus or tomatoes; coffee is best enjoyed in season."
Here at The Malt Miller we are focused on finding new and interesting Coffee for you to enjoy at home either as a stand alone beverage or for you to brew beer with. We offer the option for your coffee to be ground to order or for you to have it delivered as whole beans, all in quantity's that you specific and work for your needs.
We offer the option to grind coffee for either filter or espresso. We grind your coffee for a generic setting that will suit a lot of purposes, if you choose espresso grind please note this has been set to grind for a "pressurised" machine that you might find in most domestic settings however if you have a more advanced espresso machine we would recommend whole bean and grinding at home so you can dial in your perfect shot.