Friedies BrauHaus – Doppelbock Karla Brew Day
We're big fans of Friedies Brauhaus, and we know Paul as he is one of our many European customers and friends. So when he told us the news about his new daughter Karla being born and how he had just passed a follower milestone on instagram recently, so we thought more people should be following him and his brewing exploits.
Anyway to celebrate Paul has put together this blog post for us and shared his great recipe that he brewed to celebrate his daughters birth, and if you visit him and follow him he is currently running a competition to win a Ss Brewtech Brewbucket, but be quick to stand a chance to win it.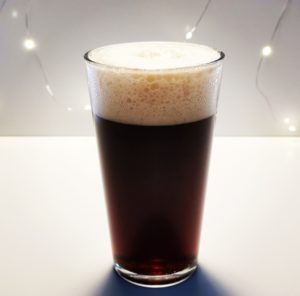 Doppelbock
After my daughter was born in February, I decided to brew a beer and store at least one bottle for 18 years. It is going to be a present for her birthday. Although, I'm not sure if she is going to like beer. But hey, she's my daughter, so I think she will.
Style
For this beer, I chose a Doppelbockbeer variety. It's s a great German type of beer. "Doppel" means double in German. Yet, it is not of double strength for a normal bock. Nevertheless, it is a strong, rich and a very malty German Lagerbeer that can have both pale and dark variants. It combines the clean fermentation found in lager-style beers with a malty complexity and allows only a few ingredients to shine. This beer was brewed as a dark variant.
History
Doppelbock is a Bavarian specialty that was first brewed in Munich by the monks of St. Francis of Paula. Over 375 years ago, they brewed their Salvator for the first time. Hence, many commercial Doppelbock beers today have names ending in 'ator', as a form of tribute to the early prototype.
Originally, this was a beer brewed by monks for monks and was used as a trick to make fasting more bearable. Not because everyone was drunk, but because it was seen as a substitute for food. Because of its thickness and low attenuation it was considered 'liquid bread'.
According to legend, a small group of monks brought a barrel of their Doppelbock to the pope in the 16thcentury. Hence, they needed his approval to be permitted to drink it during fasting. Heavily shaken and warmed up several times, the beer arrived sour and was almost undrinkable. The pope didn't just give his consent but also praised the monks for their capacity of suffering after he tasted the beer.
Modern versions of this beer differ from its monastic archetype. Historical versions were less well-attenuated than modern interpretations with consequently higher sweetness and lower alcohol levels.
Taste
This beer showcases malt. It is an excellent Doppelbock that has a clean maltiness. The aroma should be toasty and bready with hints of chocolate and stone fruit. It should also almost have no hop scent.
For this type of beer, you really want a rich and bready flavor. A Doppelbock should have some Maillard products but never be roasty or burnt.
Another big player here is alcohol, but it should never be harsh, rather warm and smooth.
Ingredients & Process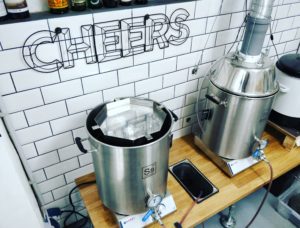 As said above, malts are showcased but not too much of caramel malt should be used. A high percentage of Munich Malt Type II (10-12 SRM/20-25 EBC) was used. You can brew this style with almost 100% of it and you will end up with great results.
But my advise is to add some CaraAroma for a fuller body. A wonderful side effect is that you get great ruby highlights in color.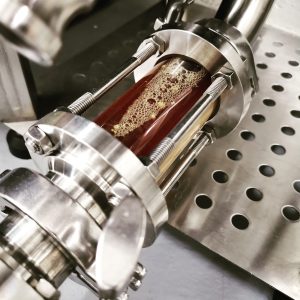 To underline notes of bread and biscuit I recommend to throw in about 20-30 % of Munich I. This will make your Doppelbock even better.
You should end up with an OG of at least 1,074 (18°P).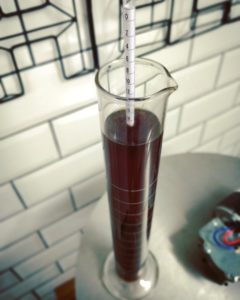 Many people recommend to do a decoction mash. But you can also do a infusion mash. Even a single-infusion mash can produce a fine and malty Doppelbock
Hops are of less concern. German noble hops as Hallertau Mittelfrüh or Perle are good choices.
You should give this beer about 25 to 30 IBUs, since you want to store it. Because of it's complexity it needs some time to ripen, in order to taste well-rounded.
After a few months, you will want to drink a bready and toasty, clean dark lager instead of a raisiny barleywine. Thus, throw in some hops and help it survive aging.
For fermentation, choose a well-attenuating lager yeast that has maltier characteristics. I recommend White Labs 833 German Bock.
You will want a really healthy yeast, so make sure you have enough cells ready to rock this giant. Pitch the yeast to 8°C and let it rise up to 10°C. When fermentation is almost complete, rise the temperature to 17°C and let it sit for two more days to minimize the diacetyl. Store it for at least three months.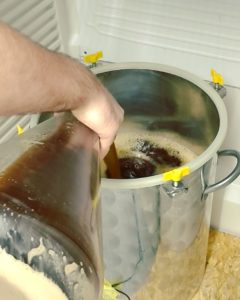 My recipe
"Doppelbock – Karla"
(5 gallons/20 liters, all-grain)
OG: 1.079  FG: 1.018
IBU: 27
ABV: 7,6 %
SRM: 30
3900g            Munich malt Type II (61%)
1250g            Munich Malt Type I (20%)
1000g            Pilsener Malt (16%)
100g              CaraAroma (2%)
50g                 Carafa Spezial II (1%)
Perle (6,5% alpha)
Hallertau Mittelfrüh (3,5% alpha)
WLP 833 German Bock
Mash it with 19 liters of water at 55°C for 10 Minutes. Heat it up to 63°C and hold it for 30 minutes. Remove 5.5 liters of the thick mash. Heat it to 72°C for 15 minutes and then heat and boil it for 10 more minutes. Recombine mash and boiled mash. You should end up at 72°C. Hold it then again for 30 minutes and heat it up to 78°C. Then mash it out. Add 16g Perle and 15g Hallertau Mittelfrüh as first wort hopping.
Add 13g of Perle when it starts to boil and 5g of Hallertau Mittelfrüh after it has boiled for 40 minutes.
Cool the whole thing down to 8°C and pitch the yeast.
If you want to have a go at brewing this yourself then you can buy the Recipe Kit on our site.
Be sure to check out the links to different ways to follow Friedes BrauHaus: