How do I change/correct/add to my order that I have placed? Can I combine two orders together to save shipping?
If you wish to change or amend an order or combine two orders the process for this is fairly simple for your to action straight away so you can ensure you get your order processed as quick as possible.
First go into your account on the website.

Then in the options on the left click into Orders, here you will see the orders you have placed and the status of them and be able to download the PDF invoice if you need one.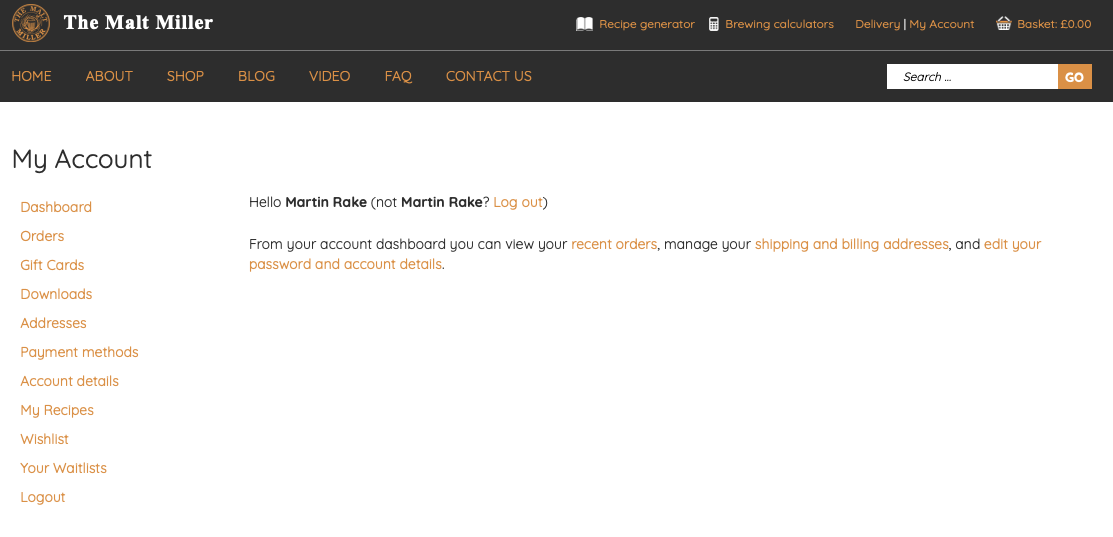 If your order is still in processing you can then click on Cancel.
If it has already change to Completed then I'm afraid that means that the warehouse has already picked and packed you order and its too late to make changes to it as it will soon be on its way to you.

Once you have clicked Cancel you can then go and place the updated order with any missing items or changes to the order such as using a different address for shipping.
You will then receive an email to confirm that the refund has been actioned by the team.