In the shipping options on your basket you will see one which is for 'Collection'. This is if you wish to collect your order from our warehouse in Swindon. This isn't for collection from a third party or a local shop or Amazon collection point.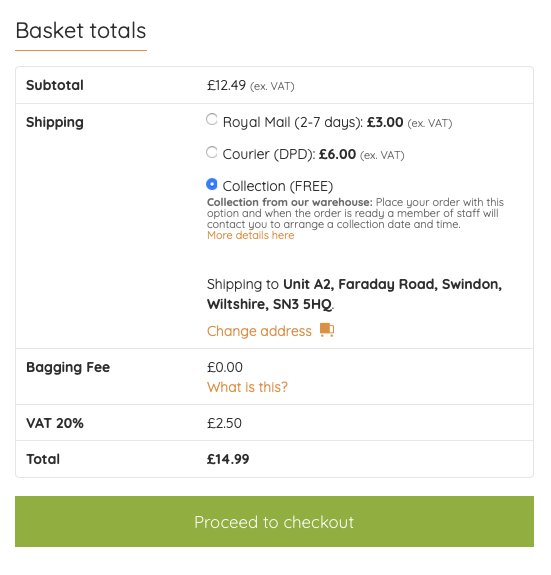 Place your order for collection, we will then contact you once the order is ready, this is usually within 48 hours.
We will then agree with you a date and time when you will be able to collect your order. Please do not place an order and then just turn up as your order will most likely not be ready and it could be a wasted journey.
When you arrive please knock on the metal shutters of Unit A2, then please stand back behind the cones to reduce contact risk. Someone will then come to help you, they will ask for your order details and then fetch your order. The order will then be placed outside where you will be able to take it. Please do check the contents to ensure that any liquid yeast or other chilled items have been added to your box as these are stored separate to the main part of the order.
Due to COVID19 our warehouse continues to be closed to outside visitors and shoppers until further notice.
Please do no use the collection option to skip the delivery cost and ask for orders to be combined as this cannot be done at this time due to the volume of orders the warehouse are processing. If you have forgotten something on your order its simple for you to correct this yourself as described in this post out