Description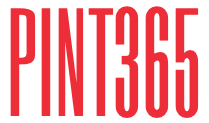 The Pint365 by Masons is the first easy to use real beer pump designed for home use.  Within just 5 minutes you will be pouring the perfect pint from either a Chrome or Brass Beer Pump. Out of the box it arrives with fittings to dispense from a corny ( AEB style ) keg, bag in a box and polypin meaning you can get up and running right away.
The clever part of Pint365 is the integrated check valve meaning that no oxygen is in contact with your beer. As Pint365 is an actual pump it will pull beer from a polypin or bag in a box and collapse the bag, as designed.
To use with a corny ( AEB ) style keg add the included disconnect to the end of the included insulated beer line and place the disconnect onto the keg post. Your beer needs to be carbonated just to cask levels, softly carbonated. Add a small amount of head pressure from your regulator, just a couple of PSI is fine.
Pint365 is totally versatile and can be used in your home bar, garage, garden, shed, man cave, we sell a wide range of accessories to make your Pint365 totally flexible.
Included in the box:
• Pint 365 Beer Pump (Beer Engine)
• Pipes to connect to your Box of Beer or Cider
• Sparklers to help pour the perfect pint
• Blanking Sparkler for between sessions
• Drip tray
• Instructions to set up Pint365
Cleaning
Please ensure you clean your pipes if you haven't used your Pint365 for a while. We also Suggest you clean the pipes every time you change boxes of beer or cider, we recommend using the Sodium Percarbonate cleaner here