Brew With Us! Pseudo lager with kveik
Everyone knows that brewing an authentic, tasty lager takes a long time at low temperatures. Lager yeasts work best in cold conditions – right? But there's a new generation of yeasts designed for lagers, boasting rapid turnaround and crisp flavours even at warm temperatures. We knew we had to test this for ourselves!
What's the kveik?
These new yeasts are derived from kveik (say "k-vike" or "k-vake"). Kveik cultures are blends of multiple yeast strains (sometimes with bacteria) passed down through generations of farmhouse brewers in Norway and other northern European countries. Over time a lot of original cultures were lost as brewers moved to using purified single cultures (like most of the strains we stock), until a few years ago when beer historians began efforts to preserve the original kveiks. You can read more about both kveik and farmhouse brewing in Lars Garshol's excellent book, Historical Brewing Techniques.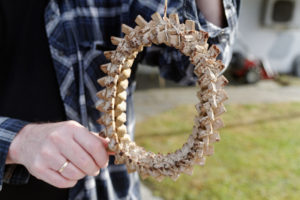 The special thing about kveiks is that they have evolved to cope with conditions that would kill regular brewing yeasts outright – or at least lead to funky off-flavours. Kveiks are happy with fermentation temperatures around 30C, and can finish fermenting in as little as 36 hours! Naturally this has led to a lot of interest from all kinds of brewers, and purified strains isolated from kveiks are now readily available, including the popular Lallemand Voss kveik.
Browse kveik strains and recipe kits
Because kveik expresses most of its esters (the unique flavours and aromas of a yeast) at warm temperatures, when you use kveik at "normal" temps – 20C, for example – they can be much more neutral. Yeast labs like Escarpment and Omega have been working hard to isolate specific kveik strains to combine this neutral, clean flavour profile with typical fast kveik performance, producing "lager" yeasts that taste great and work quickly at ale temperatures and above! We're going to use Omega Yeast's Lutra in our brew, now available in both liquid and dried packs.
Ahh, Vienna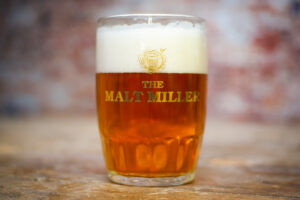 Vienna lager is one of our favourite styles of lager. Not as commonly found as helles or pils, Vienna lager is amber to copper in colour, with toasty malt flavours, a sprinkle of hops, and a clean, dry finish.
Vienna malt is – obviously! – the perfect choice for this style. Kilned differently than regular British pale malts, Vienna has a deep bready malt flavour that's the signature of Vienna lager. Try adding a little Vienna to a West Coast IPA or a best bitter for an extra malty kick.
We've chosen Simpsons Vienna and Simpsons Lager malt for this brew. It's sometimes assumed that only European malts will do for a continental style like this, so we want to show that UK malts can produce super-tasty lagers as well as the ales we all love.
Here's the recipe for our brew, scaled for a 23L batch. Our kit of this recipe – for both 23L and 50L batches – is available now. Why not brew with us?
Pseudo Vienna Lager
Batch size: 23 litres
Original gravity: 1.049
Final gravity (estimated): 1.008
ABV (estimated): 5.4%
IBU: 20
EBC: 9
THE MASH
Simpsons Vienna malt – 70%
Simpsons Lager malt – 30%
5200g total malt bill
Step 1: 66°C for 50 mins
Mash out: 75°C for 10 mins
THE BOIL
Boil time: 60 mins
60 mins – 24g LUPOMAX Saaz pellets
0 mins – 21g LUPOMAX Saaz pellets
FERMENTATION
Yeast: Omega Lutra dried kveik yeast
Pitch at 32°C and leave for 5 days. Soft crash to 16°C for 3 days, then drop to 0°C for 10 days before racking.
COMMENTS
Carbonate to medium-high level – suits either kegging or bottle conditioning. This beer will taste great fresh, but you could also lager in keg or bottle at 2°C for six weeks.