Here at The Malt Miller we obviously love our beer, but there's a lot to be said for a crisp gin and tonic on a summer's day. As one famous brand likes to say, if three quarters of your G&T is tonic, you should use the best mixer you can – so why not try making your own?
With the Still Spirits Tonic Water kit, you can do just that, and make your own premium quality tonic water at home!
What equipment do I need?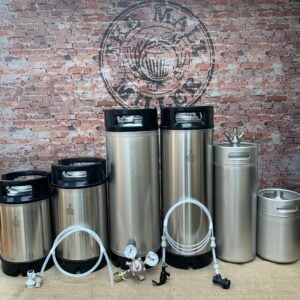 Making tonic water requires just a small amount of kit – a keg to put your tonic in, some carbon dioxide to carbonate it, and the associated fittings. If you keg your beer, you will already have everything you need, and if not, our Complete Dispense Setup has all the right bits and pieces – just select the size of keg you want.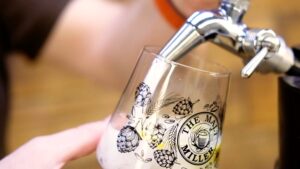 The Still Spirits Tonic Water kit makes 19L of premium quality tonic.
Start with a clean and sanitised 19L keg. Release any remaining pressure and open the lid.
Next, pour in 10L of hot water (about 50°C). Then add the four sachets from the kit – citric acid, flavouring, preservative, and sweetener.
Close the keg and add a small amount of CO2 to seal the lid properly. Shake the keg well for about a minute to make sure all the ingredients mix correctly.
Release pressure from the keg and open it again, then top it up with cold water. Re-close the keg and put it in a fridge. Carbonate with CO2 between 15-20 PSI.
After about a week, your tonic water will be ready to serve – just add gin! (or vodka, squeeze of lime, etc.)
Make it your own
You can easily tweak this kit to make your own mixers. If you prefer not to use artificial sweeteners, you can substitute this for real sugar – we suggest making a simple syrup with equal quantities of sugar and water first to help dissolve the sugar into the mixture. You could even make it without any sweetener at all, though we found this to be far too bitter for us!
You could also make bitter lemon or bitter orange by adding the appropriate freshly squeezed juice to the mixture. We suggest doing this in your drinking glass so you still have a supply of "plain" tonic water in your keg. You can then add additional sweetener (e.g. as a simple syrup) to offset the bitterness from the juice. Top tip: shave some of the peel of the fruit and use it to garnish your drink. The peel is full of rich flavour and it's a shame to waste it!