Description

The all new G30ᵌ Grainfather All In One Brewing System has arrived.
Ever since the launch of the G40 there has been an expectation for some of the cool features to travel across the rest of the Grainfather family of brewing systems.
With the updated G30ᵌ it now features a brand new malt basket, which sees it come with rolled base plate and side perforations mean no need for an central overflow pipe.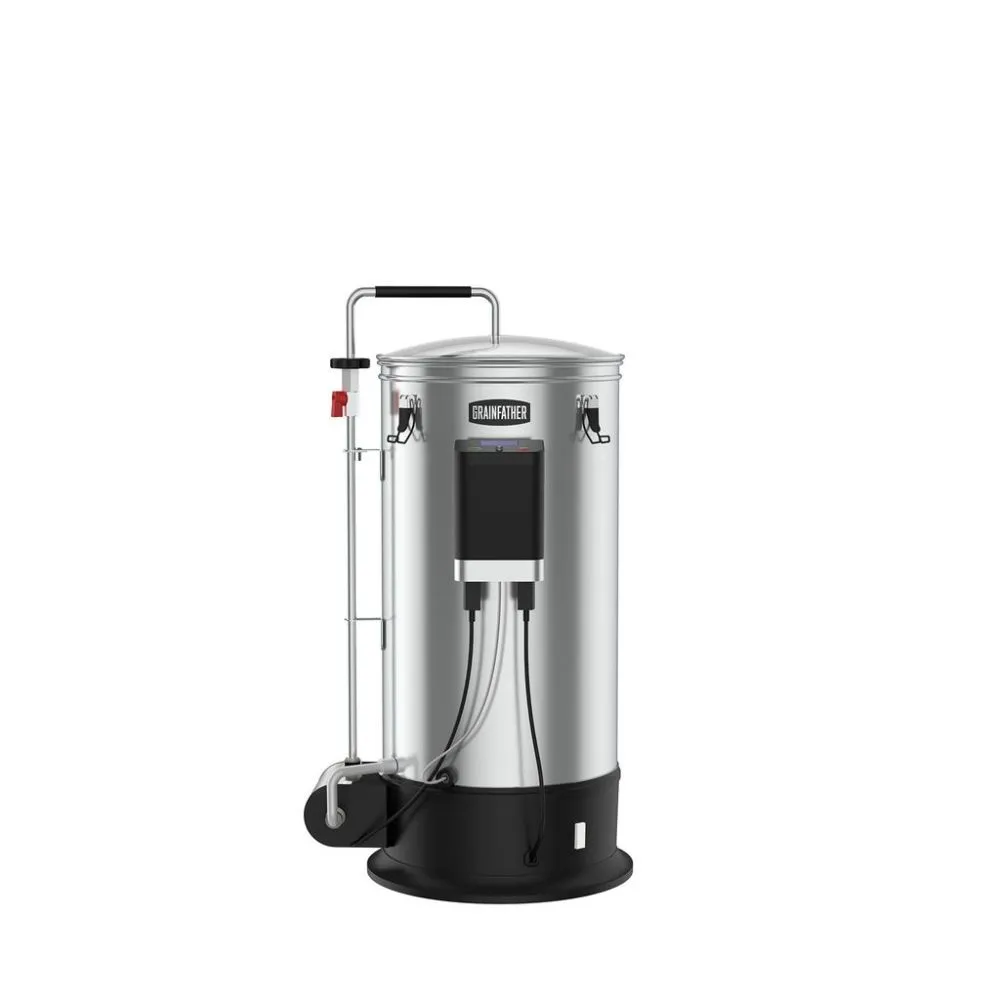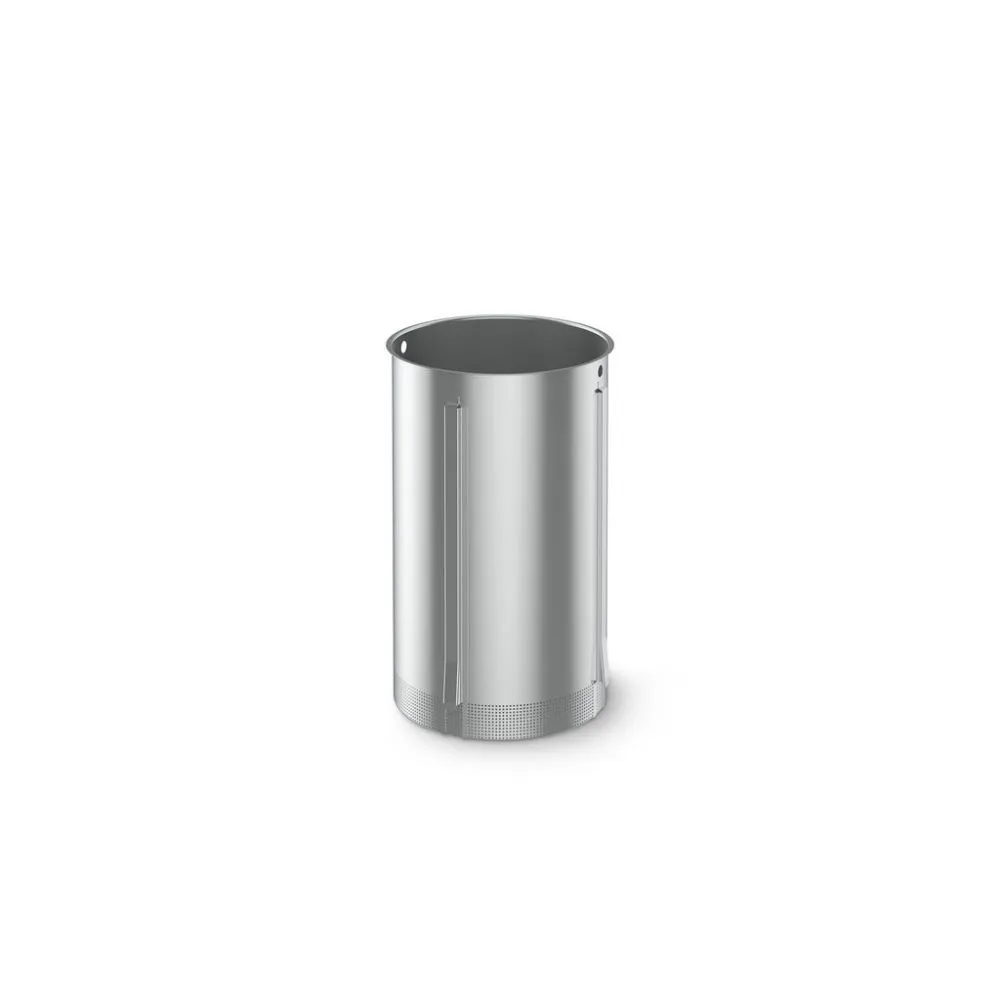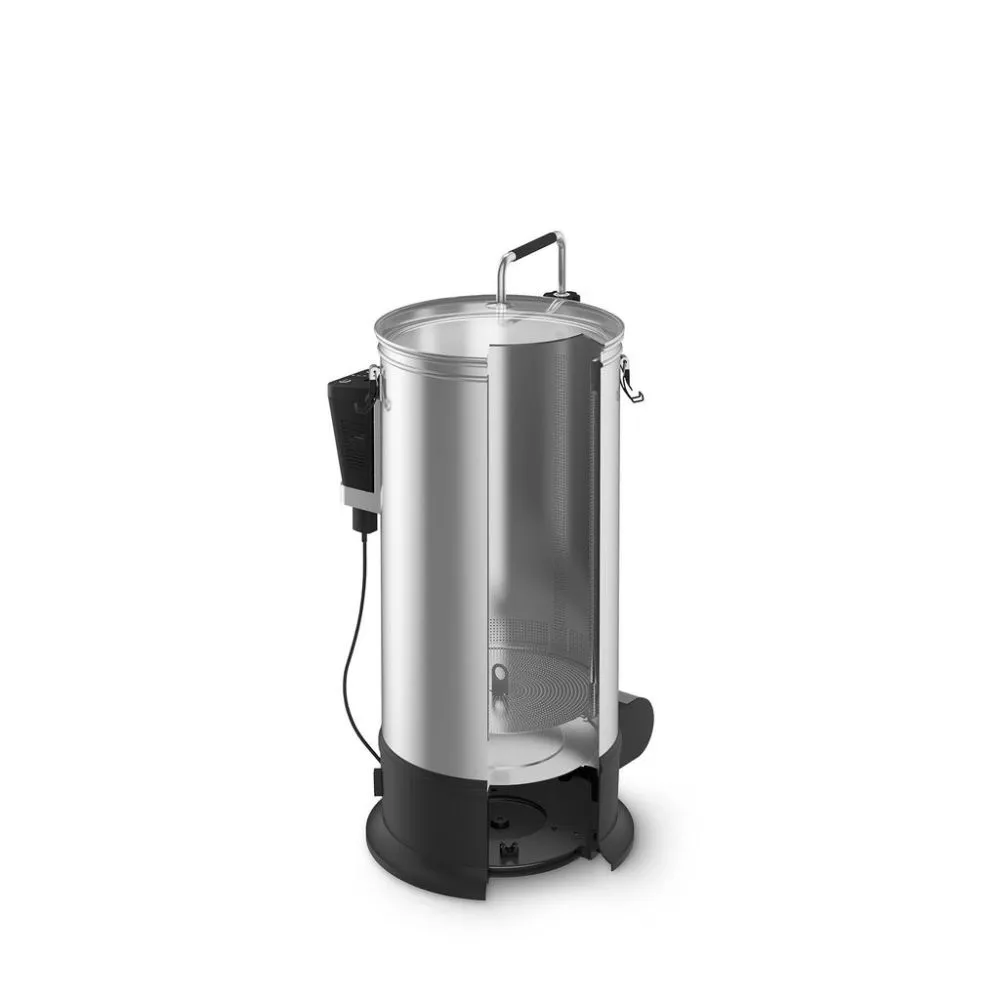 The G30ᵌ is your all in one brewing system to make beer from grain. The sleek look, user friendly and intuitive design, and innovative features, make this the perfect brewing companion for both beginner and experienced all grain brewers.
It is made from high quality, 304 grade stainless steel. It has a 30 L capacity, which is designed to make up to 23 L of beer from one brew.
FEATURES:
Electric 
The G30ᵌ is electrically powered and designed to be used indoors. No need for burners, or hot plates, just plug in and go! It is fitted with a controlled heating element, which ensures the correct power is used during different stages of the brewing process. A gentler heat is used during certain stages for accurate temperature control and to minimise the risk of scorching. During stages that require more vigorous heating, it can take as little as 20 minutes to reach boiling point.
Control Box for Heat & Power Control
For the ultimate brewing experience, use the Connect Control Box in conjunction with the Grainfather Community App. The control box has Bluetooth connection and so your mobile device can be used to control your unit remotely. This allows you to multitask or simply relax while brewing. The app will notify you when you reach the next stage of your brewing process.
Control Box
– PID algorithm works in conjunction with a triac for more stable heating and so you can control power output
– Programmable step mashing
– Delayed heating – fill your Grainfather with water the night before and wake up to your water at strike temperature ready for brewing straight away
– Change between celsius and fahrenheit easily
– Waterproof graphic display
– Use in manual mode or with the Grainfather app
Grainfather Community App
– Search Grainfather Grain Kit recipes
– Ability to import recipes (Beer XML files) – NOTE: iOS9 and higher
– Set your own boil temperature (for different altitudes)
– Change between celsius and fahrenheit easily
– Manage your brew with the Grainfather calculators
– Create your own recipes and share them
NOTE: Required Specifications for the App are:
iPhone/iPad:
– Hardware: iPhone 4S or higher
– Software: iOS8 or higher. Must have Bluetooth 4.0 or higher
Android Hardware:
– Android 4.3 (API Level 18) or higher
– Software: must have Bluetooth Low Energy (LE)/Bluetooth Smart
Pump
For maximum brewing efficiencies, a 6 Watt, 1,800 RPM magnetic powered pump has been fitted to recirculate the wort through the grain bed. This pump is also used during the cooling stage to push hot wort through the wort chiller. Additionally, the pump makes the cleaning process quick and easy as cleaning detergent can flow through the pipe work. The magnetic drive pump has gone through rigorous testing against multiple pump styles to ensure it meets the tough demands of continuous brewing. The pump is concealed by a stainless cover, which easily pops open to give you direct access. A pump filter is fitted inside the Grainfather to prevent hops and stray grain from entering the pump or pipework, keeping the wort clear while also preventing any blockages.
Grain Basket 
A stainless steel, perforated grain basket allows you to brew from 8 to 1.5 kg of grain. The rolled edge perforated base plate makes it easy to install. When ready for sparging, a basket handle is inserted into the grain basket to lift it up and out of the wort. Once lifted, a 45 degree turn allows the grain basket's feet to rest on the specially designed support. The grain basket is then able to drain while you batch sparge over the top. A Sparge Water Heater can also be purchased to heat your water to the specific temperature required.
Counter Flow Wort Chiller
This chiller has two connection points. One side is connected to the Grainfather, while the other is connected to the cold water tap. The hot wort is then pumped through a copper inner coil while the cold water is pumped through the outer pipework in the opposite direction. This provides the instant exchange of cooling and heating, and the cooled wort can then be pumped directly into your clean, sterile fermenter where the yeast is then added. This reduces the chance of contamination as nothing is inserted in the wort and it is only passing through the wort chiller at a single time. 23 L of wort can be cooled in as little as 20 minutes. The cooled wort temperature will be approximately 5 degrees above your tap water temperature.
Support
The Grainfather is fully supported around the world by a fantastic support team who love brewing just as much as you do. Our support team is here for any technical enquiries on brewing or how the Grainfather works, as well as general customer service enquiries. All Grainfathers come with a 3 year warranty.
What's Included:
Grainfather G30ᵌ
Bluetooth controller
Counterflow Chiller
NEW Perforated grain basket
Grain plate
Lifting bar
Glass lid
Recirculation pipe
Filter
Hose fittings
Built-in pump
Compatible with:
GF30 Conical Fermenter
GSERIES Glycol Chillers
GCAST Wireless Bridging Device
SF50 Conical Fermenter
GCA Glycol Chiller Adapter
Alembic Dome
Specifications:
SIZE: 685 x 386mm (27 x 15'')
WEIGHT: 14.6kg (32lb)
MAX PREBOIL VOLUME: 30L (8 US Gal)
BATCH VOLUME: Max: 25L (7 US Gal) | Min: 10L (3 US Gal)
GRAIN BILL: Max: 8kg (18lb)* | Min: 5kg (11lb) *9kg (20lb) with top plate
POWER: NZ, AU, EU, UK, US: 2000W, 220V Also in the US: 1600W, 110V
CONNECTIVITY: Bluetooth control*
Be sure to check out our YouTube channel for loads of content featuring Grainfather products and brewing advice