Description
To use this product please ensure you have downloaded the Grainfather App with the release on 11/5/22.
This will then allow you to add the GCAST in the equipment section.

GCAST by Grainfather is a bluetooth to Wi-Fi bridge
With the Grainfather GCAST, you can upgrade the connection of your G30 Controller to Wi-Fi. Never go out of range via Bluetooth again, plus review live Tilt data from anywhere and log it to your brew session with no additional hardware required.
With it inbuilt magnet you can attach to magnetic surfaces for ease of use.
Comes complete with 3 year Grainfather warranty, backed up by The Malt Miller customer support team.
Includes a 1m long Micro USB cable for use (wall charger not included).
TILT and Grainfather G30 sold separately.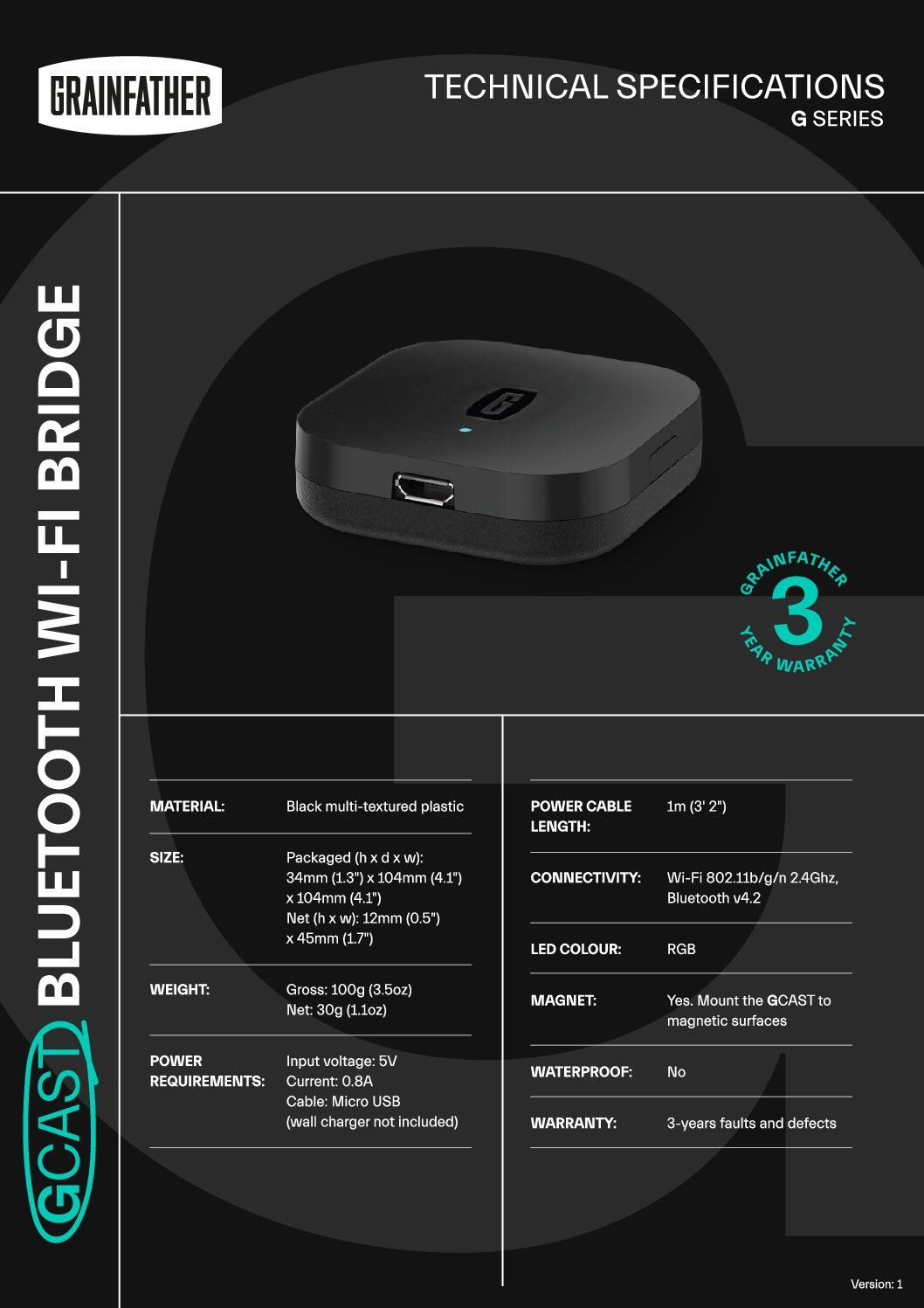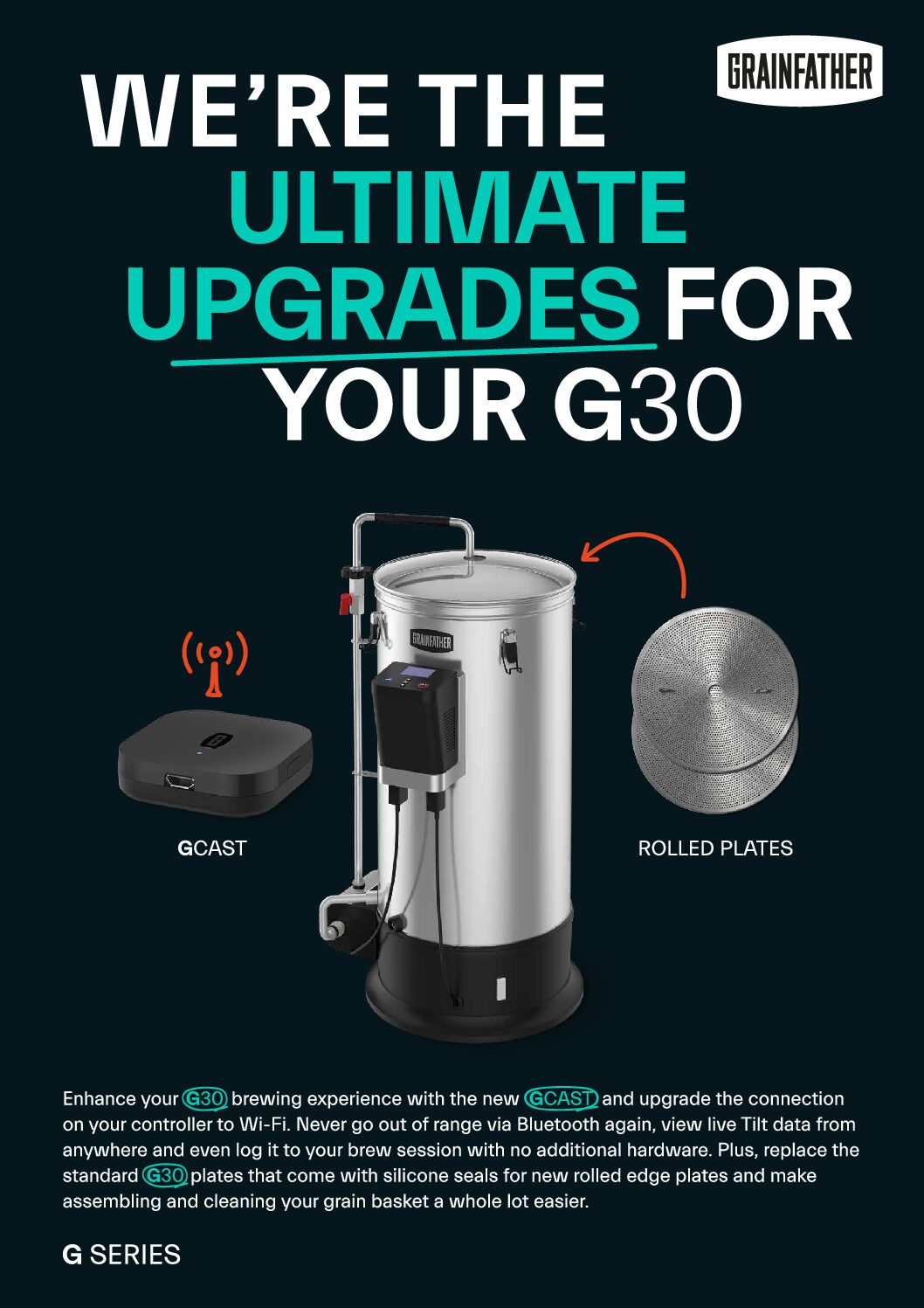 Specifications:
GCAST Controller:  (h x w) 12mm x 45mm – 30g weight
1M Micro USB cable (wall charger not included) – Power Requirements: Input voltage: 5V, Current: 0.8A
Inbuilt Magnetic mount
3 years faults and defect warranty
Connectivity: Wi-Fi 802.11b/g/n 2.4Ghz, Bluetooth v4.2
Grainfather  GCAST User Instructions
NOTE: This product is not waterproof, so please ensure you do not get it wet or submerge in liquids.