Description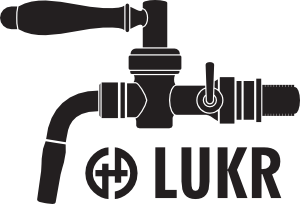 LUKR CZ has been developed and lead beer gastronomy products, they ahead of the trends and purposefully invest into the modernisation of production in order to be able to offer their products in premium quality, timely, and with adequate service. With numerous protected patterns and patents they bring products to market which set them as the leaders in their field. Manufactured in 304 food grade stainless for use with all beverages including wine
The LUKR Baroko side-pour faucet is precise instrument designed for perfect pouring of beer. It is made of stainless steel with polished finish.
LUKR side-pour faucets, Nostalgie and Baroko, are well known around the world for their unique design and special pouring abilities. These faucets are instruments of artists and can positively affect the taste of poured beer.
Patent number: 287932
LUKR Accessories available here
The tap that was specially developed in accordance with the needs of Plzeňský Prazdroj (Pilsner Urquell) and its renowned alehouses in Bohemia.
In recognition of the all but forgotten Czech tradition of drawing beer, they named the tap NOSTALGIA. The exceptional quality of this tap, combined with the skill of an experienced barman, allows the customer to experience a beer with unparalleled taste, quality, and appearance. The patented construction enables simple installation and easy maintenance.
Show your friends that you too rank among MASTER BARMEN by serving all of your beers with the NOSTALGIA faucet.
Specifications:
304 Stainless steel spout and core
Wooden handle
Design: polished silver
Rear thread-pipe :

Standard A : outer thread L = 36mm x 5/8" (outer diameter = 2,28mm, total length of the pipe is 60mm, 24mm is hiden in the body)

Integrated compensator for reducing of the beer flow and the amount of beer foam
Its hard to convey just how unique and special these taps are, the weight hits you first when you pick one up, you can tell that its not like any other tap. Then you feel the action of the handle, its smooth, consistent movement, along with a real wood handle.
On further inspection you realise that the amount of parts it is constructed from, the ability of being able to take it apart and service the tap, replace the screen, the o-rings, and ensure its all kept clean is unlike any other tap.
Its really is much more than a tap, its an engineered art piece and then when you master how to use it a beer poured any other way just won't measure up, but don't just take our word for it……
NOTE: These taps do not work with fittings from other taps, they are designed for use mounting to a wall or door surface. To use with a tower you will require the US shank adaptor.