Description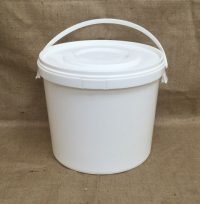 This is a basic 16 litre fermenter made from very tough solid white plastic.
Does not let the light through.
The lid fits airtight.
We can cut holes for taps and grommets, see below
This Product is not supplied with a tap, airlock or grommet. These must be purchased separately.