Brew With Us ESSENTIALS – USA and New World hops
… big hop flavours? You betcha!
Welcome to a New World of hop growing destinations…

USA hops are the stars of today's most popular craft beer style, IPA, but hops have been grown in the USA for over two hundred years. With naturally high AA% levels, these were imported into Britain and Europe as cheap bittering additions, but not to be used for aroma. New hop varieties developed in Britain were sometimes even rejected for having too much "American" character! Meanwhile, the USA's own preference for crisp and pale lagers (made with plentiful and tax-incentivised corn) further prioritised high alpha bittering hops – with aroma hops for these beers mostly brought back in from Europe.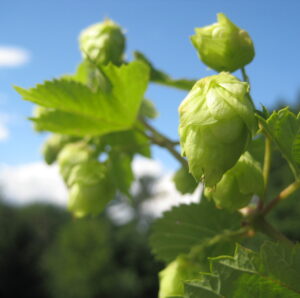 In the 1960 and 70s, the USDA bred a new native aroma hop that was immune to many diseases and was much cheaper than imported alternatives. Cascade, as it was called, took decades to catch on – with it's very "American" aroma – but eventually it stuck… and it's no exaggeration to say USA hops have come to redefine what we mean by "hoppy".
The "American" character is best summed up as bold. Where there's citrus, there's everything down to the pith. If there's herbal flavour, it's resinous and dank. If it's tropical… you get the picture. Cascade is known for its floral aroma, bright grapefruit and herbal flavour. Its successor as the most-grown hop in the USA, Citra, is even more full-on citrus, even more dank, with a big tropical note as well. Mosaic, another big hitter, adds berry fruit into the mix!
Many of the most well-known USA hops begin with C – Centennial, Columbus, Chinook, to name just a few – so you sometimes see brewers talking about "C hops" in general. These hops are typically dual-purpose, with high AA% ideal for bittering, and strong flavours for aroma use. They also often have high levels of that skunky herbal note termed "dank".
These hops are ideally suited for US IPAs, particularly the West Coast style. Alongside these, but shockingly not named with a "C", Amarillo and Simcoe are very popular. Amarillo has a distinct orange marmalade flavour, while Simcoe brings strong piney notes in the boil, tending towards sweeter grapefruit in the dry hop.
As IPAs trend towards more fruity flavours with lower bitterness, more tropical and citrus-focused hops with less "dank" are finding favour, including varieties like El Dorado, Ekuanot, and Cashmere.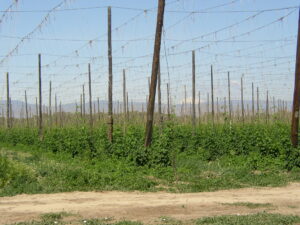 New World hops
With hops, "New World" generally means hops from Australia and New Zealand. These hops have their own distinct character, notably giving masses of tropical and stone fruit flavours.
Galaxy from Australia is a great example. It has huge passionfruit and peach flavours and can be so strong that it overpowers lighter beers! It stands out in IPAs and double IPAs. Another Aussie specialty, Vic Secret, gives a big pineapple flavour along with sticky dankness like a USA hop.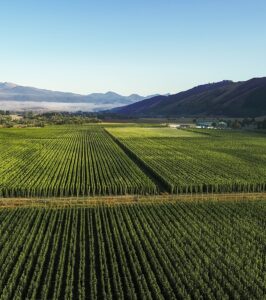 New Zealand's cooler climate is closer to mainland Europe than Australia, and a little of the "noble" flavour can be found in varieties like Motueka, though this hop comes with an addictive mojito lime twist! Nelson Sauvin is another signature NZ hop, with strong gooseberry notes just like Sauvignon Blanc wines grown in the same region.
New hops are being developed in Australia and NZ all the time – look out for Nectaron, Pacific Sunrise, and Eclipse. They're as fruity and bright as they sound!
Pellets and leaf and extracts, oh my!
Hops are available in lots of different forms – in our next chapter, you'll meet them all and find out which to use and when!