Welcome to Brew With Us ESSENTIALS!
We want to help you learn all about our amazing malts, hops, and yeasts.
With so many awesome ingredients available, it can be hard to know which to choose! So we've built a quick, easy, and free course to guide you through.
You'll learn the essentials you need to understand what each ingredient does, and when and how to use them to make brilliant beers.

Here at The Malt Miller, we're really proud of our range. We stock over 150 kinds of malt, 200 hops, and over 300 yeasts! Every one of those products will add something different to your beer and needs to be used in a particular way to get the best from it. Whether you're first starting out to brew or you've been brewing for a while, that's a whole lot to learn!
We want to demystify all-grain brewing and make it easy for you to understand how and why these ingredients are used. Over the coming chapters, we'll give you bitesized (or should that be pint-sized?) chunks of essential info, focused around particular ingredients, helping you build your knowledge at your own pace.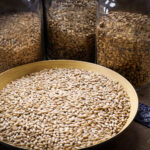 We'll begin with the backbone of beer: malt. In our first section, you'll find out how raw grain becomes malt, what different colours and flavours malts can bring, as well as learning about the other grains and sugars used to make beer. If you want to know your base malts from your adjuncts, or why crystal malt tastes sweet, you'll learn that here!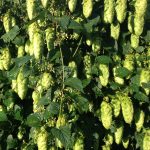 Next we cover hops. Mmm… delicious hops! Learn how to harness the bitterness and deliver the best flavour from these delicate ingredients. Discover the major hop growing regions, their signature flavours, and the characteristics behind hop profiles. From traditional noble leaf to juice bomb-hop extracts, you'll know all about the world of hops.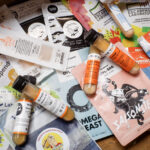 Then it's onto yeast, the tiny hero that turns wort into liquid gold. Ale yeasts, lager yeasts, weizens, kveik, Brettanomyces, bacteria… take a tour through a microscopic zoo of great flavour! Find out how happy yeast makes happy-tasting beer and what you can do to help, as well as discovering a world of alternative fermentation. You'll know everything you need to select and grow the best yeast for your beer.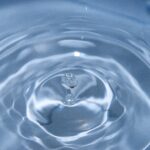 Without water, there's no beer! From choosing where to source your water, hitting the right mash pH, knowing which chemicals to choose, and dialling in the perfect mineral profile for each beer, you'll learn the essentials of brewing water – and we promise you won't need a chemistry degree…
It's not just about ingredients in isolation. In every section, we'll take a look at some of our most popular and interesting recipe kits and break down how they're put together and what each ingredient contributes.
With all this amazing knowledge, you'll be able to understand and adjust recipes – or even build your own from scratch. We can't wait to see what you'll create!
The whole course will be available here so you can always refer back whenever you want. Read through in order or dip in and out – it's up to you!
Malt Essentials
Hop Essentials
Yeast Essentials
Water Essentials